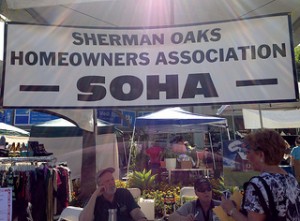 When purchasing a property within a homeowners association (HOA), home buyers have the option of buying and reviewing the relevant HOA documents for $400 to $1,000. After calculating the costs of homeownership — including down payments, future mortgage payments, insurance, taxes and other home-related costs — buyers sometimes decline to purchase the HOA documents to save money. Those who do pay for the documents rarely review them in their entirety.
Homeowners associations are intricate entities where owners are required to follow specific rules governing the community's shared spaces (pools, clubhouses, etc.) as well as guidelines dictating everything from the colors homeowners can paint their dwellings to the percentage of homeowners allowed to rent out their properties. The expensive HOA documents outline such guidelines and include additional details about the general condition of the HOA and how it operates.
While the HOA paperwork is typically long and dense, it is essential that buyers read it. Consider hiring a lawyer and an accountant to fully understand HOA contracts. Here is a sampling of items buyers should be aware of in HOA documents:
Budget 
Buyers should review the HOA budget to ensure the association is spending its money in a responsible manner. Look for unnecessary charges that don't seem to benefit the value of the property, and question all charges that seem unclear.

Financial statements and reserve study
Buyers must review the financial statements of the HOA to confirm it has backup funds and look at the reserve study to determine how much the HOA is saving for long-term repairs and replacements.

Bank condo certification
Condo buyers should read the bank condo certification, which details any issues the bank may have with the association.


Insurance
The HOA usually has insurance to cover some items, but buyers need policies to cover others. Condo buyers, for example, will likely need an H0-6 policy, which covers the contents of their individual units. Buyers should consult an insurance agent to understand which policies are needed.
Board meeting minutes and notes
Buyers should review all communication the HOA board has documented, including discussions with HOA members, in order to see how the board operates and makes decisions. Records also indicate if any major upcoming expenses are on the agenda.
Bylaws, covenants, conditions, rules and restrictions
Buyers who purchase a property within an HOA automatically become members of the HOA and must follow its rules. Each HOA has its own set of bylaws, covenants, conditions, rules and restrictions. Buyers should make sure they can easily live with these rules and understand the consequences of breaking them.

Condo unit demand statement
This statement dictates any issues associated with the buyer's particular unit, so it's important to read it closely.
Final thought
In summary, buyers should pay for all HOA documents and review everything from budgets and financial statements, to bylaws and demand statements. Hire a lawyer and accountant to get professional clarity on confusing terminology and regulations. Homeowners associations typically have more documents than those included on the above list. Spending time to review the documents prior to purchase helps buyers confirm whether they are making the right choice, as it'll likely be one of the most expensive purchases of their lifetimes.
The following two tabs change content below.
Sean Bryant
Sean Bryant created OneSmartDollar.com in 2011 to help pass along his knowledge of finance and economics to others. After graduating from the University of Iowa with a degree in economics he worked as a construction superintendent before jumping into the world of finance. Sean has worked on the trade desk for a commodities brokerage firm, he was a project manager for an investment research company and was a CDO analyst at a big bank. That being said he brings a good understanding of the finance field to the One Smart Dollar community. When not working Sean and he wife are avid world travelers. He enjoys spending time with his daughter Colette and dog Charlie.
Latest posts by Sean Bryant (see all)