Once I graduated college and had a good start on an
emergency fund
, the next thing on my to-do list was to start saving for a house. Five or ten years ago it was possible to get a mortgage with little or no down payment. Those days are long gone and for good reason. Too many people were being given mortgages that they had no business owning. Their monthly payments were either too much for their income or they didn't have nearly enough collateral to support the loan.
Because lenders are much more cautious with who they lend money to now, it is important to have at least a 10 percent down payment and having 20 percent would be even better. One of the big benefits to having 20 percent or more is that you won't be forced to pay private mortgage insurance, which can add another $100-$200 per month to your mortgage payment. Below you will find a few steps that will help you start saving for a house.
Figure Out How Much Money You Need
The first thing you need to figure out is how much money you need to save. You need to decide how much you can afford each month. This includes principle, interest, taxes and any association fees you might have. After that, you will know exactly how much house you can afford based on the size of down payment you want to use.
Decide When You Want to Buy
Now that you know exactly how much you need to save, you need to decide when you want to purchase your house. By setting a goal for when you want to have this money saved up by it will give you something to work towards. Too often when people fail to set goals they get sidetracked by something else and it ends up taking even longer.
Set up a Separate Bank Account & Make Deposits Automatic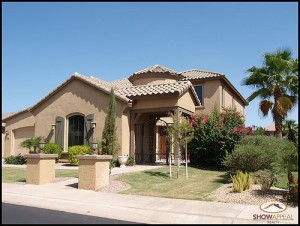 Once you start saving for your down payment you will want to open a separate bank account. This will allow you to keep your down payment separate from your checking account and other investments. I use high yield online savings accounts such as ING Direct or Ally Bank. Another great option would be an account with Discover Bank.  Once you have your new savings account set up, you need to start making deposits automatic. If you have the money transferred into the account automatically each month you won't have the opportunity to spend it on other things.
First Time Homebuyers Should Max out Their IRA
If you are a first time homebuyer you are allowed to withdrawal up to $10,000 without paying the 10 percent early withdrawal fee. Because you will typically earn a return with your IRA over a savings account you will want to fully max out your IRA account each year.
If you follow these steps and start to cut out any useless spending than you will be well on your way to saving up to buy your dream home.
The following two tabs change content below.
Sean Bryant
Sean Bryant created OneSmartDollar.com in 2011 to help pass along his knowledge of finance and economics to others. After graduating from the University of Iowa with a degree in economics he worked as a construction superintendent before jumping into the world of finance. Sean has worked on the trade desk for a commodities brokerage firm, he was a project manager for an investment research company and was a CDO analyst at a big bank. That being said he brings a good understanding of the finance field to the One Smart Dollar community. When not working Sean and his wife are avid world travelers. He enjoys spending time with his two kids and dog Charlie.
Latest posts by Sean Bryant (see all)