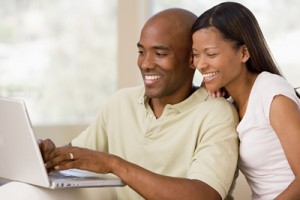 The Insurance Information Institute encourages homeowners to always compare multiple homeowners insurance quotes when shopping for their homeowners policy. This ensures that consumers are always getting the best deal. However, how do you know you are comparing apples to apples? Here are the top criteria for accurately comparing home insurance quotes:
Replacement Cost: When shopping for homeowners insurance make sure you are comparing quotes on equivalent replacement cost. Replacement cost is the amount of money it would take to build your home back to its current condition in the event of a total-loss claim. Replacement cost is usually calculated by multiplying the square footage of your home by local construction costs. However, a licensed homeowners insurance agent can help you best determine the replacement value of your home.
Coverage Limits: There are many different coverage types listed on your home insurance policy that protect everything from your personal possessions to your liability in the event of a lawsuit. Work with an agent to determine the best coverage limits for your needs and make sure you are comparing equal coverage limits from one quote to the next.

Deductibles: The deductible on your policy is the amount you will pay out of pocket in the event of a claim. Typically, the lower the deductible, the higher the premium and vice versa. Make sure you are looking at comparable deductibles when comparing quotes.
Company Strength: Finally, a lower rate doesn't always guarantee a better deal. How capable is your provider when it comes to quickly and efficiently fulfilling an approved claim? Research the different providers you are considering quotes from to determine their financial strength and consumer ratings. Most reputable companies have an A.M. Best rating of 'A' or better which signifies that you will most likely be in good hands.
The following two tabs change content below.
Sean Bryant
Sean Bryant created OneSmartDollar.com in 2011 to help pass along his knowledge of finance and economics to others. After graduating from the University of Iowa with a degree in economics he worked as a construction superintendent before jumping into the world of finance. Sean has worked on the trade desk for a commodities brokerage firm, he was a project manager for an investment research company and was a CDO analyst at a big bank. That being said he brings a good understanding of the finance field to the One Smart Dollar community. When not working Sean and he wife are avid world travelers. He enjoys spending time with his daughter Colette and dog Charlie.
Latest posts by Sean Bryant (see all)