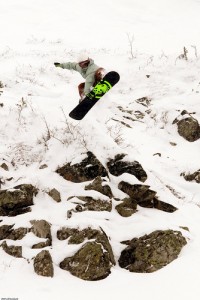 Winter sports are officially underway here in Colorado as the Arapaho Basin became the first mountain to open up for the 2012 season.  With Baby Bryant only days away (hopefully) it will be a month or so until I will be my first day on the mountain.
Last night was a miserable night for any fellow Iowa Hawkeye football fans as we got hammered by Penn State.  Hopefully next week will bring better luck.  Now let's move on to some of my favorite personal finance articles from the past week.  Want to see your article on this list?  It's simple, just include me in your round-up. 🙂
Why Athletes Go Broke – Review of Broke, an ESPN Films Documentary – PT Money
Surviving a Lower Income On Maternity Leave in Canada – Canadian Budget Binder
Money Mistakes in Your Relationships – Finance Fox
5 Reasons You Should Avoid a Low Credit Score at All Costs – Modest Money
Figuring Out Your Costs of Being a Landlord – Work Save Live
How to Save Money on Currency Exchange – Reach Financial Independence
When is Being Frugal Just Being Cheap? – Frugal Rules
Do Your Research of Propositions: Realizing Your Potential to Influence the Ballot Beyond the Candidates – Fearless Men
Is Entrepreneurship Dying? – Add Vodka
How to Leverage Social Media to Sell Your Car – Ready for Zero
How Often Should You Rebalance Your IRA and What Funds do you Choose? – Eyes on the Dollar
One Smart Dollar was featured in the following carnivals this week.
Carnival of Financial Planning
The following two tabs change content below.
Sean Bryant
Sean Bryant created OneSmartDollar.com in 2011 to help pass along his knowledge of finance and economics to others. After graduating from the University of Iowa with a degree in economics he worked as a construction superintendent before jumping into the world of finance. Sean has worked on the trade desk for a commodities brokerage firm, he was a project manager for an investment research company and was a CDO analyst at a big bank. That being said he brings a good understanding of the finance field to the One Smart Dollar community. When not working Sean and he wife are avid world travelers. He enjoys spending time with his daughter Colette and dog Charlie.
Latest posts by Sean Bryant (see all)