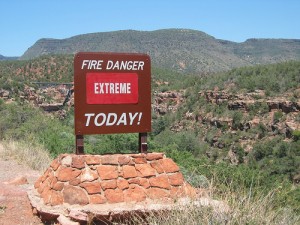 We finally receive some much needed rain here in Denver and it finally broker the streak of 90 and 100 degree days.  I was able to shut our air conditioning off.  best part is this rain will help all of the wild fires that have been burning throughout Colorado and other western states.
Below I have a few of my favorite personal finance articles from a few of my favorite bloggers.  Enjoy! 🙂
Why You Shouldn't Buy Cheap Pet Food – Modest Money
Why Do We Enable People to Spend Money While Shopping – From Shopping to Spending
Blogging Anonymously 101 – Add Vodka
0% APY Balance Transfer Cards – Work Save Live
Have Something you Want to Buy? Attached a Goal to It – See Debt Run
What is the Fiscal Cliff? – Wise Bread
Other Mentions of OneSmartDollar This Week
Best Money Tips: Ways Travelers Save on Trips – Wise Bread
Mr CBB's Weekly Blog Post Picks – Mr. Canadian Budget Binder
Wealth Artisan Carnival – The Wealthy Artisan
Totally Money Carnival – Mortgages by Mark
Weekend Ramblings: Canada Day Edition – Young and Thrifty
Carnival of Financial Planning – The Skilled Investor
Festival of Frugality – Help Me To Save
Carnival of Retirement – I am 1 Percent
The following two tabs change content below.
Sean Bryant
Sean Bryant created OneSmartDollar.com in 2011 to help pass along his knowledge of finance and economics to others. After graduating from the University of Iowa with a degree in economics he worked as a construction superintendent before jumping into the world of finance. Sean has worked on the trade desk for a commodities brokerage firm, he was a project manager for an investment research company and was a CDO analyst at a big bank. That being said he brings a good understanding of the finance field to the One Smart Dollar community. When not working Sean and he wife are avid world travelers. He enjoys spending time with his daughter Colette and dog Charlie.
Latest posts by Sean Bryant (see all)