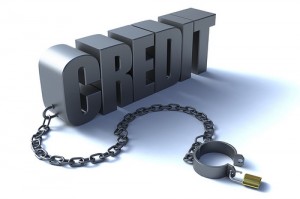 If you're less than happy with your credit score, don't worry- you're not the only one. According to Experian, the average credit score in the United States is 681 and the national average debt is $27,887. This means a lot of poor credit scores and a lot of unhappy consumers. With a low credit score, it is much harder to get loans, rent property, get car insurance, get approved for credit cards, or even find a job. And if you are approved for the loans you need, you can have very high interest rates and bad terms.
However, as hopeless as you might feel, there are ways to rebuild credit. Your credit score is very important for your financial wellbeing, and you should not let it fall by the wayside. By following these 5 tips, you can take your score into your own hands and easily rebuild credit.
Check your credit report
Many people do not know their credit score, making it impossible to know where they stand. It is important to review your credit report as often as you can so you can monitor your progress and check for signs of fraud. There are 3 different credit reporting agencies: Experian, Equifax, and TransUnion. You can access your credit report for free from each credit bureau every year. Take a look at each of these reports. Check to see how your score is doing, but also look for any errors. If you do find that there are discrepancies, submit a dispute letter so you won't end up with a lower score as a result of someone else's mistake.
Keep your credit card balances low
When lenders decide whether they want to loan you money, they look into your utilization rate. This rate is how much you spend on your credit card vs. the amount of credit available to you. So, if your credit limit is $5000 and you consistently use $3000, your credit score may drop. By racking up big balances, you look like you have high outstanding debt and you are an increased risk. Experts advise to stay under 30% of your total credit limit, but the closer you are to zero, the better.
Pay all your bills on time
Payment history accounts for 35% of your credit score, and when you make late payments, your credit score drops significantly. These can be reflected in your credit score for up to 7 years after each occurrence. Furthermore, you will have late penalty fees and higher interest rates. So, even if you pay only the minimum amount, be sure to pay by the due date each month.
Keep your existing accounts open
Some people make the mistake to close old credit cards that they are no longer using. However, closing these accounts, especially if you have had them for a long time, is throwing away evidence that you pay your bills responsibly. Without this information, you will lose available credit, and your credit score can even go down. So, keep the credit cards you have, even if you do not use them often.

You need to use credit cards to rebuild credit
There are lots of options for you if you need to rebuild credit. One of the best options is getting a secured credit card. Secured credit cards works like any other credit card, but you secure your credit line with a cash deposit. For instance, you put down $500 and you get to spend $500. By using this kind of credit card, you insure that you actually have the money you spend and you can rebuild your credit. Here are some top secured credit cards today:
First Progress Platinum Secured MasterCard: This card does not require a credit history or a minimum credit score for approval, so even those with the lowest credit scores can get approved. This card allows you to set your credit limit anywhere from $300-$2000. Furthermore, this card reports to the 3 major credit bureaus every month, making it easy to build positive credit history.
Open Sky Secured Visa Credit Card: This secured credit card is excellent for credit repair. It requires a minimum deposit of $200, and there is no credit check necessary. You avoid paying interest, and the credit card sends monthly updates to all 3 credit bureaus so you can easily improve your score.
If you are looking for an unsecured credit card, there are credit cards for bad credit available to consumers. These are credit cards, so you must be able to use credit responsibly. However, they are easier to get approved for.
Credit One Bank Gas Rewards Credit Card: This credit card is easy to get approved for with bad credit. You can get pre-qualified online without affecting your credit score. You get 1% back on all gas purchases, and there are automatic reviews to increase your credit line. There are no enrollment fees and no over limit fees, and responsible use will help you to improve your credit.
As you can see, it's not hard to rebuild your credit; it just takes time and commitment. So start now! Follow these 5 tips and you will start reaping the benefits of an improved credit score!
This article was written by Alice Bryant, a personal finance and credit card expert who also contributes regularly to Creditnet.
The following two tabs change content below.
Sean Bryant
Sean Bryant created OneSmartDollar.com in 2011 to help pass along his knowledge of finance and economics to others. After graduating from the University of Iowa with a degree in economics he worked as a construction superintendent before jumping into the world of finance. Sean has worked on the trade desk for a commodities brokerage firm, he was a project manager for an investment research company and was a CDO analyst at a big bank. That being said he brings a good understanding of the finance field to the One Smart Dollar community. When not working Sean and he wife are avid world travelers. He enjoys spending time with his daughter Colette and dog Charlie.
Latest posts by Sean Bryant (see all)