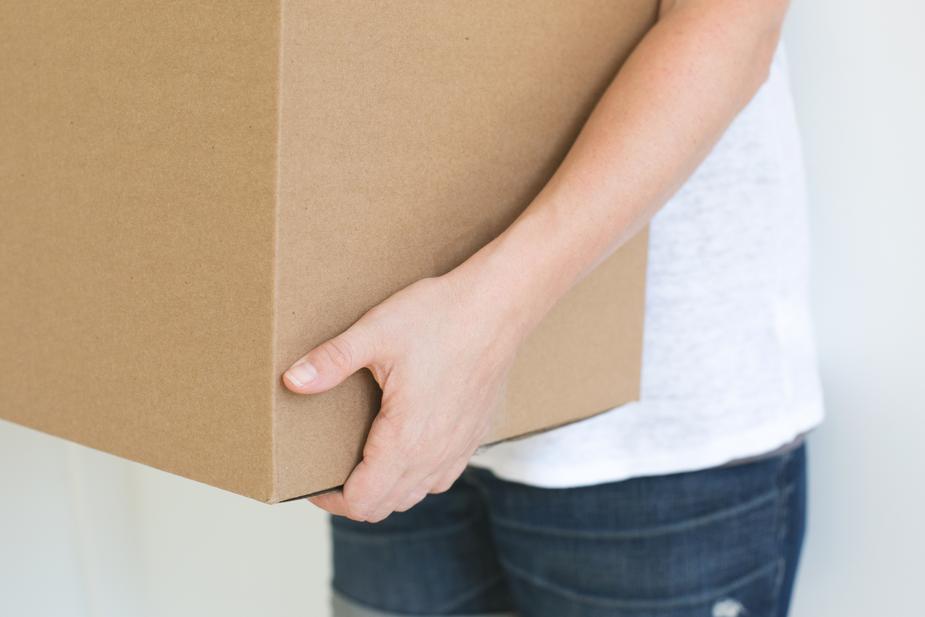 Moving can be a nightmare unless you're into minimalism, but a tight budget doesn't necessarily mean it's impossible. So, how do you move a bunch of stuff to your new home without losing your sanity? While many expenses are unavoidable, there are plenty of ways to keep costs down by planning ahead, comparing prices, and rethinking your presumptions about your moving options and expenses. We are going to share some tips and tricks you can use in order to have a more bearable and stress-free move.
Avoid the peak season
People with children usually choose the moving date around the time when school is over, which automatically makes that time period the peak season during summer, especially during June and July. In college areas, the first and the last days of the month are the most hectic, since this is when leases expire and students start looking for new apartments.
So, in short, if you're not able to wait for late fall or winter to move, at least try to avoid holidays and weekends because they're the busiest. There's also another perk of moving off-season, and it's that many moving companies and similar offer discounts and better deals.
Packing
Packing for a relocation can be a real pain if you don't organize well. Make sure you have enough boxes, tapes and bubble wrap at your disposal, and you can even find a more economical way to pack your things, too. Try finding some old boxes from your office or ask at your local grocery or liquor store if they'd be willing to donate you any.
Moving is a great time to unload stuff that you rarely or never use. Start your move by sorting through your belongings. A garage sale can earn you some needed cash to help with your move while eliminating the time and hassle of moving unwanted items.
Declutter
You'll spend a lot of time packing your belongings and planning the move, so by decluttering your home beforehand will be helpful. The fewer belongings you have, the easier it will be to move. Getting rid of some stuff is actually a great way to save time, money, and stress later on.
You don't even have to get rid of things to declutter – just put it away somewhere it won't get in the way. You can put away things you don't need right now, but maybe in the future, such as cribs, sports equipment, and other seasonal stuff. A simple supercheap storage solutions can make a huge difference. Everything can be safely stored away, you can take it back any time you want, and the best part is you'll have less clutter in your own home, so you'll have room for better organization.
Change your address
Set up mail forwarding the moment you know your new address. If you don't do it instantly, it's highly likely you will forget to do it all together, and it might result in not getting important mail. When your mail doesn't reach you at your old location, it will be returned to the sender, or even worse, the new tenants might end up with it.
If you're hiring professionals…
Sometimes moving by yourself can cost you even more than just hiring professionals, and that's a fact. You need to compare your options and find the right solution, depending on your situation. Here are some pointers:
By trying to move off-season, you are increasing your chances for the company to lower its rate as much as 30 percent. It's possible to negotiate with them during these times, so keep that in mind when planning a move.
Always do a background check. Read reviews and ask for references from previous customers.
Make sure to deconstruct furniture when possible. That way you'll spare yourself the trouble of paying the pros to do it for you.
Professional movers will come with a truck, which will enable you to transfer all or most of your belongings at once, thus saving money on gas driving back and forth in your car. You also won't have to spend money to rent a truck on your own.
If you own valuable items, it is smart to get insurance and protect yourself from possible damages done by the moving company.
Make sure the movers have somewhere to park so you can save time. Talk to your building manager or landlord and arrange easy access. If the movers have to park around the corner or down the block, it will take you more time and effort to move.
Make sure to align your billing cycle with the move date. Some utility companies won't allocate your bill as of your departure date.
Organizing a relocation may be difficult, but with a little extra planning, saving money while moving can be possible. Make sure to follow these tips in order to stay on top of your relocation and make a stress-free and smooth move for the whole family.
The following two tabs change content below.