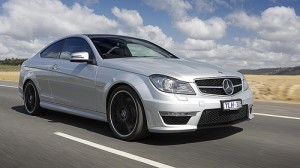 Over the past four years most domestic and foreign car companies have received a bailout of some kind.  Because of that there is no better time than the present to go shopping for a car.  Between price cuts and dealer incentives it is easy to find a good deal if you know where and how to look.
Up until recently I have always purchased used cars.  The reason for this is because I hate to absorb the depreciation cost of a new car as soon as I take it off the lot.  Times have changed though.  If you look in any car buying magazines such as Consumer Reports, you will see that car values are now holding their value much better than they used to.  As an example I have been doing some research to see what we can get for our 2004 Acura TSX with 130,000 miles.  To my pleasant surprise it has a value of $9,000 – $10,000.
The second thing to consider is that for new vehicles most dealerships are offering anywhere from $1,500 – $5,000 cash back depending on the car.  This will significantly offset the initial price depreciation.
To understand my current stance on new cars you need to know a little about my thought process.  The fact that I have a car with 130,000 miles is very uncommon for me.  I rarely keep a car once it gets above 90,000 or 100,00 miles.  I just don't like the thought of dealing with cars when things start to go wrong with them.  A Bunch of $500 repairs can add up pretty fast.
The second thing is that when you buy a used car it's kind of like going thrifty store shopping.  When you find something that you like you know this is the only one that they have.  When you find a used car it is most likely the only car of it's kind on the lot.  Because of that your leverage is low.  If you want the car the dealer knows this and will be less likely to work with you on price.  Right now in our current economy new car dealers want to do whatever to get you to buy a car from them.  They know what there are several other dealerships in the city that have the exact same car so if they want your business they need to have the best price.
Last month I was reading an article on new car buying tips and they gave some really good advice.  Since my wife and I are going to be car shopping soon I felt these were very helpful.
1.  Decide What Car to Buy – The first step that you need to do is finalize what car you want to set out and buy.  Buy a copy of Consumer Reports, do some online research and then test drive the cars you have narrowed it down to.
2.  Secure your Financial Ahead of Time – Make sure you have all of your financial taken care of before you head out on your new car search.  This way you know that you are looking for a car that you can afford.
A lot of dealerships are offering 0.0% loans to qualified buyers.  If you choose to take out your loan through the dealership make sure you apply for the financing online before you head over there.  Not only will this save you the time at the dealership, but it will be a little less stressful having the rate locked in instead of having to work with them directly over the terms as well as the car price.
3.  Know What the Invoice and True Market Value Price is – Before you even head to the dealership you need to know what you should be paying for the car.  Because there is competition between dealerships you really should never pay more than the true market value for a car.  Ideally you will pay as close to the invoice price as you possibly can.  Check out websites such as KBB.com and Edmunds.com to get all the price information.
4.  Contact the Internet Sales Manager – If you want to skip the dealership altogether at first you can get in touch with the online sales manager at several dealerships and have them quote you prices and compete for your business.
A Few More Ways to Save Money
Avoid the extras – Car dealerships will try and sell you extras to boost up the price.  Make sure you understand everything that is included with your car.  If they try and sell you an extended warranty make sure the manufacturer doesn't already have a lifetime power train warranty included.
Take a friend – When you go car shopping always take a second person with you.  two eyes and ears are always better than one because it's easy to miss or overlook something.
Don't negotiate based on Monthly payments – No matter if you are leasing or buying a car never negotiate a price based on your monthly payment and what you can afford.  All the dealership will do is extend the amount of months so that it will decrease the amount you pay each month.
Read all the fine print – Make sure you always read the fine print including in any contract.  If there are any mistakes or added fees this could reduce a lot of added stress later on.
Don't be affraid to walk away – If you are not getting your ideal price for the car do not be afraid to walk away.  Dealers know that there are other places that you can go and get the same car.  If they really want your business and you are looking for a reasonable price they will work with you.
The following two tabs change content below.
Sean Bryant
Sean Bryant created OneSmartDollar.com in 2011 to help pass along his knowledge of finance and economics to others. After graduating from the University of Iowa with a degree in economics he worked as a construction superintendent before jumping into the world of finance. Sean has worked on the trade desk for a commodities brokerage firm, he was a project manager for an investment research company and was a CDO analyst at a big bank. That being said he brings a good understanding of the finance field to the One Smart Dollar community. When not working Sean and his wife are avid world travelers. He enjoys spending time with his two kids and dog Charlie.
Latest posts by Sean Bryant (see all)