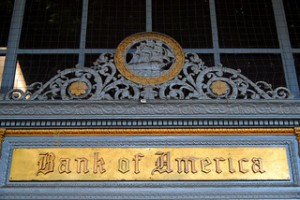 With all the extras that come with personal checking accounts these days, managing your money has never been easier. Paper statements and check registers have been replaced by financial management tools that make it faster and easier to navigate your spending. So, how exactly can you use these personal checking account tools to your advantage? Here are some ways they make it easier to manage your money:
Online banking with bill pay
It's hands-down the most convenient way to pay your bills online for free. This amazing tool makes it easy to send and track payments, so you can better manage your finances. Here are just a few things you can do:
Make all your payments online
Schedule payments by due date. (Just enter the due date of your bill and the bank will make sure it arrives on time.)
Receive e-bills right in bill pay and schedule automatic payments, if you like
Schedule next day payments for most electronic billers
Review, save and print online statements
With online statements, you'll be able to access your personal checking account, or your savings/money market information instantly, which will help you better manage your finances. And you can even set up e-mail notifications when a new statement is posted to online banking.
Bank virtually anywhere
With a secure mobile banking app, you can manage your banking on-the-go by:
Checking your deposit, loan and credit card account balances whenever you'd like
Depositing a check by taking a picture of it with your Android or iPhone smart phone.
Viewing pending transactions and account history in real time
Transferring funds, depositing checks or making single bill payments
Finding the nearest bank location or ATM
Reporting a lost, stolen or damaged debit, credit or gift card
Support your account information using personal finance management (PFM) software
Many banks will give you access to PMFs like Quicken and QuickBooks, which allow you to:
Directly download balances and transaction history for your personal checking account and savings-type accounts
Transfer funds between eligible accounts
Exchange secure messages with customer service
Analyze and report account activity using a variety of built-in tools
Synchronize account information and scheduled bill payments between PFMs and online banking
Final Thought
There are a lot of people who still prefer to do their banking the old fashion way.  They like to go into their bank branch to do their banking and they also like to order checks.  Online banking with your personal checking account is the future of banking because it helps to simplify our lives.
The following two tabs change content below.
Sean Bryant
Sean Bryant created OneSmartDollar.com in 2011 to help pass along his knowledge of finance and economics to others. After graduating from the University of Iowa with a degree in economics he worked as a construction superintendent before jumping into the world of finance. Sean has worked on the trade desk for a commodities brokerage firm, he was a project manager for an investment research company and was a CDO analyst at a big bank. That being said he brings a good understanding of the finance field to the One Smart Dollar community. When not working Sean and he wife are avid world travelers. He enjoys spending time with his daughter Colette and dog Charlie.
Latest posts by Sean Bryant (see all)