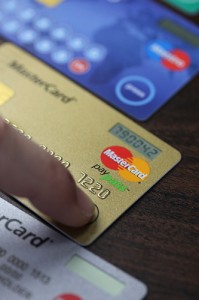 Being that there are a bazillion credit cards on the market, choosing the right one is far from being a straightforward decision. One of the most confusing parts of the process is whether you should go with straight up cash back or a different sort of rewards program.
The answer isn't always clear-cut.
To help you hone in on the right decision, ask yourself these three questions.
Question 1: What type of reward are you after?
First and foremost, it's best to decide upfront what exactly you want to get. This is because you're generally going to get more bang for your buck by going with a card that specializes in the type of reward you are after.
For example if you're after travel rewards, the Capital One Venture (as I'm sure you know from the commercials) gives you double miles on every dollar spent. If you redeem those miles for travel, each one is worth 1 cent (so you are earning a 2% value – a good deal). But if you redeem those miles for cash back, the cash value per mile could be 50% less.
This is how most (but not all) credit card programs operate. In summary, when you redeem for a type of reward a given card wasn't created for, you will get "penalized" in the form of getting less value.
The lesson? Getting a card with a rewards category/emphasis you're not interested in will likely be a bad idea, regardless of whether or not they allow you to convert to other types of rewards.
Question 2: Do you travel a lot?
If the answer is yes, my recommendation would be to go with a travel card, even if you think you would rather have cash back.
The reason I say that is because when it comes to general spending that doesn't fall under the higher reward categories, the most you can earn on a cash back card is 2% (and most pay only 1%).
Compare that to airline credit cards. They may only give you 1 mile per dollar, but often times each miles is worth far more than 1 cent – and if used strategically – may be worth up to 2.5 cents each, depending on how the airline's frequent flyer program works.
One of the most lucrative (and expensive) cards is from United Airlines. Their recently launched the MileagePlus Club Card gives 1.5 miles/dollar on non-category spending. When redeemed in the most favorable manner, each United Airlines frequent flyer mile can be worth up to 1.8 cents each. Multiply that by 1.5 miles and you are earning up to a 2.7% value!
For non-category spending, that beats even the best cash back credit cards, such as the 2% Fidelity card. But considering the fact that the United Club Card costs a whopping $395 annually, it's only appropriate for mega-spenders!
The lesson? If you travel, you're going to get the best value (percentage) by going with a good travel rewards card for your non-category spending. However on special reward categories (like gas and groceries) use a good cash back program like the American Express Blue Cash or BankAmericard Cash Rewards.
Question 3: Have you studied the fine print?
Last but certainly not least, we come to the fine print. Regardless of whether you're considering a card with cash back, points or travel rewards, most are known to be sneaky with the fine print.
Some credit cards advertise what seems like a great program at first glance, but once you read the rules and restrictions, you realize it's not all it's cracked up to be.
The most famous example of this are the Bank of America cards which give points instead of cash back (note: the one mentioned above does not give points).
I found this out the hard way with one of my very first credit cards; the BofA Platinum Plus card with WorldPoints. Since it gives 1 point per dollar, I thought I was earning 1% if I redeemed for cash back. However later I came to find out that in order to get that value, I would have to redeem 25,000 worth for $250 cash back. Redeeming in lower increments yields as little as 50% value. That meant each point is worth as little as a 1/2 cent. The other redemption options for merchandise, gift cards, travel, etc. aren't much better.
The lesson? When choosing a rewards card, you can't just base your decision on the info in the bullet points. Make sure you research the card's program and read its fine print when applying. Here is a list of some of the best credit cards on the market.
You can find Mike blogging about cash back and other reward programs on Credit Card Forum, which as the name implies is a forum dedicated to those pieces of plastic which you either love… or love to hate.
The following two tabs change content below.
Sean Bryant
Sean Bryant created OneSmartDollar.com in 2011 to help pass along his knowledge of finance and economics to others. After graduating from the University of Iowa with a degree in economics he worked as a construction superintendent before jumping into the world of finance. Sean has worked on the trade desk for a commodities brokerage firm, he was a project manager for an investment research company and was a CDO analyst at a big bank. That being said he brings a good understanding of the finance field to the One Smart Dollar community. When not working Sean and his wife are avid world travelers. He enjoys spending time with his two kids and dog Charlie.
Latest posts by Sean Bryant (see all)