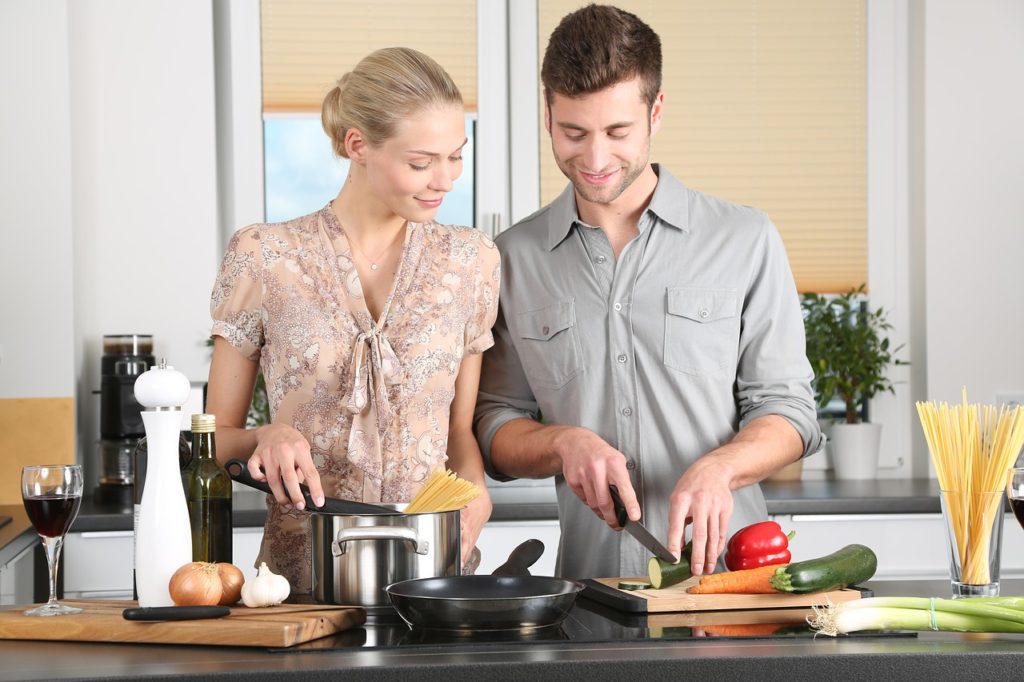 When I first tried Blue Apron, I have to admit that it was only to see what all the hype was about. I had been living on my own for a while and I thought I had mastered the art of cooking for one. But after the first shipment, I was hooked. There's so many advantages to meal delivery kits that make them worth their cost — and then some.
What are the costs?
Most kits come with enough supplies to make three meals for two people, for a total of six meals. Services typically offer these for about $60 per shipment, which breaks down to $10 per serving. There are a few services that have other pricing options, but $60 seems to be the going baseline rate.
Is it worth $60 to eat at home three nights of your week? It depends. I'm both a frugal shopper and an extraordinary leftover-eater, so the cost for me was actually about 20% more than what I would spend at the grocery story. But to be fair, I wasn't whipping up butternut squash ravioli on a regular basis. The meal delivery kits resulted in meals that included more fresh ingredients than I ever made for myself before. So maybe the extra few bucks was worth it, considering the quality of meals I was making drastically improved. Plus, I'm not tempted to order take-out as often.
Optimizing Your Time
Even with grocery delivery services, I used to find that I spent a lot of my precious free time shopping and meal planning. With a meal kit, all I have to do is pick my top meal choices before the shipment cutoff date. It's a five-minute process that eliminates hours from my week. It's so much easier to shop for groceries when I only have to worry about a few breakfast and lunch staples. The meal delivery kits come straight to my door, and I put the ingredients directly in the fridge – no grocery store scavenger hunt required.
And then there's the actual cooking! The kits come with pre-portioned ingredients so prep time is minimal. The visual recipe cards eliminate any confusion about the cooking process so you can feel like a chef — no matter your level of cooking experience.
Making Cooking Fun
I'm not exactly a foodie, but I admit I get lost in MasterChef every now and again. The recipes I get to make with my meal kits make me feel like an absolute rock star chef. Plus they're really fun to make with a friend or as a staying-in date. You'll get to try all sorts of recipes and build your cooking skills until you feel like you're Julia Child. After a few different meal delivery kits, I felt like I had learned more than any cooking class could have taught me. My sense of confidence in the kitchen increased to a point where I'm incorporating those skills all on my own. Win-win!
What Else to Know
Almost every kit is portioned to deliver two perfect meals — and no more. If you're someone who loves leftovers, meal kits might not be your thing. But if you've noticed yourself throwing away leftovers before you get a chance to eat them, the perfect proportions that a meal delivery kit offers can help reduce your waste drastically. And let's be honest, your waistline will probably thank you.
Another trend that makes meal delivery kits so convenient is the ability to pause your orders or skip a week. This is perfect for when you'll be traveling or if there's a week you just don't want to cook. I prefer to get a delivery every other week to help keep my budget in-check while avoiding eating out.
Which Service Should I Pick?
Not every meal delivery service is exactly the same. Here are some of the pros and cons to each of the major companies out there.
What we love: It seems like a small detail, but Home Chef bundles all the ingredients you need for each recipe. This makes it super easy to grab and go without having to dig around in the back your fridge for a rogue pepper or some other ingredient.
What we'd change: Home Chef's meals are probably the least adventurous. If you're a foodie, you'll want to skip to another service with more complex recipes, like Blue Apron.
Sign up for Home Plate and Save $30
What we love: Blue Apron's meals are always on-point as far as flavor and creativity. Some of the recipes take a little longer to make, but the end result will wow you!
What we'd change: More options! They currently have a 2-person plan or a family plan, so if you're looking for wiggle room in what you order, Plated would be the better choice.
Sign up for Blue Apron and Get Your First Three Meals Free
What we love: Hello Fresh has a track record of doing a bit more prep work on their ingredients, which is great if you're cooking on a time crunch. Most of their meals can be made in 35-45 minutes.
What we'd change: The vegetarian plan costs the same as the classic plan, and doesn't allow you quite as much flexibility in choosing your meals. This might not be the most vegetarian-friendly option, even though they do get rave reviews on all their meals.
What we love: The adjustable meal sizes. You can order meals for two, three, or four people, which makes it much more flexible for small families or for individuals who love to have leftovers.
What we'd change: some of the Plated meals require extensive prep time, sometimes 45 minutes or more.
Sign up for Plated and Receive Your First Night Free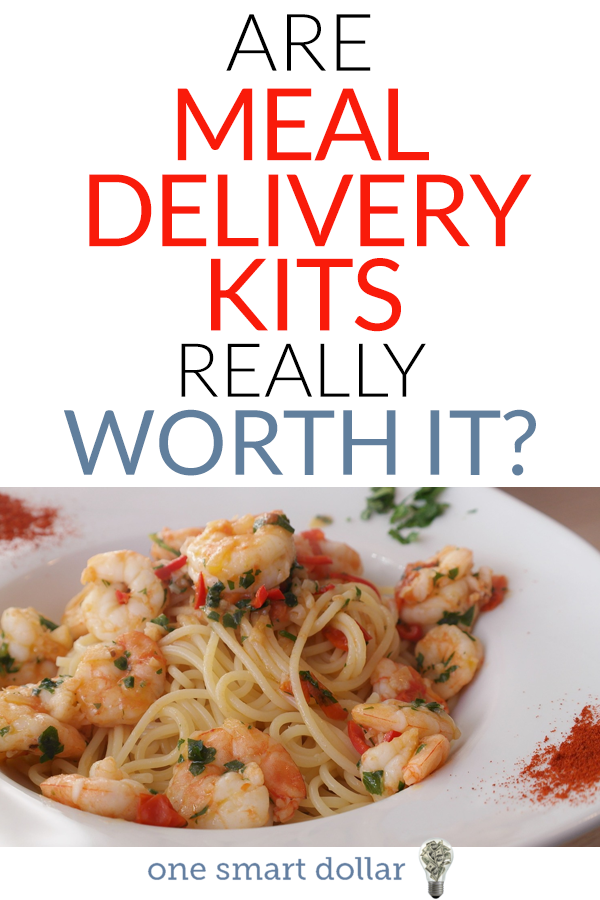 The following two tabs change content below.
Lucy Oake
Lucy Oake is a business analyst by day and a blogger by night. In her free time, she can be found sipping a drink at a local brewery, hiking the beautiful trails of Northern Minnesota, or competing in a karaoke contest. Her dream is to open and run her own brewery-bakery.
Latest posts by Lucy Oake (see all)