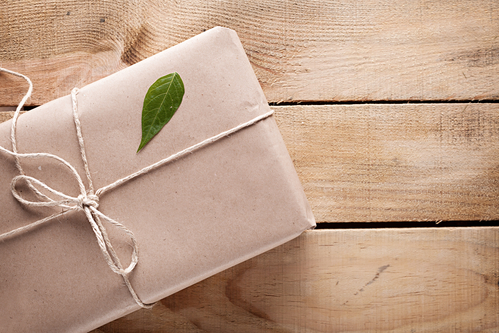 Your best friend's birthday always sneaks up on you at the worst possible time. Like the same week that you have a big presentation at work, your car is out of commission with something you don't understand and costs way too much, and you were somehow guilt-tripped into picking up the tab at your last brunch date with your sister. You desperately want to give a gift that says "You mean so much to me" and not "I bought this on the sale rack this morning because I can't get my life together." So, good news to all the well-wishers, best friends, and real people out there! Thoughtful gifts that won't break the bank really do exist, and don't forget that Hallmark has birthday eCards. Read on to get some affordable gift ideas.
1. Photo Gifts
A baby's first goopy smile (or at least the first one caught on camera). Silly faces with your besties at graduation. Almost getting arrested during bachelor party shenanigans. Now that all those photos are digitized on Facebook or an endless gallery of smartphone snapshots, putting something in print is even more meaningful than it used to be. Give a photobook of your favorite memories together ($20 and up) or a personalized notebook ($15), stainless steel mug ($40), or set of coasters ($20) from Shutterfly or Sam's Club.
2. Live Theater Tickets
It's not as geeky as a it sounds, promise. Hamilton has made musical theater cool again, plus giving away theater tickets means that you think the other person is sophisticated enough to handle it. Or at least not yawn through it. You can usually score cheap theater tickets in advance or online at Craigslist or TicketMaster.com. Want an even more affordable option focusing on local talent? Buy tickets to see a play at a community theater, or even tickets to a local comedy club. If it's not good, at least you've given your loved one a memorable evening.
3. A Day of Pampering
Everyone needs a little TLC sometimes, but few people choose to invest in pampering themselves. Help your loved one manage stress and anxiety by giving a gift certificate for a chair massage, pedicure or facial at a local spa ($30-50). If you prefer to give something more tangible (i.e. won't get lost with their bills and receipts at the front door), give a gift basket that includes wines, cheeses or home spa essentials. Include a note that says "You deserve this!" Or, for your more sarcastic friends, "I love you so much that I can be honest with you: it looks like life is beating you down. Maybe this will help."
4. Homemade Jams or Pickles
Before mason jars became the crafty gal's favorite accessory, they had a real purpose: preserving produce. If you're the gardening type or simply your farmer's market's biggest fan, chances are you make a religion out of fresh fruits and vegetables. Upgrade your produce to a gift that would make even your momma proud — homemade jam or pickled asparagus, carrots, cauliflower or lemons. A 12-pack of half-pint canning jars costs about $8. The drool-worthy results? Priceless.
5. Creative Inspiration
Inspire your loved one to pause and spend time enjoying their hobby or even discovering a new one. Give a kit with all the supplies and instructions necessary to do a craft like tie dye ($18.50 on Etsy) or Chinese Brush Painting ($24.99 from Spiceboxbooks.com). For a child, order a Kiwi Crate ($19.95/month from Kiwicrate.com) to deliver a themed box full of materials for educational and creative learning projects.
6. A Great New Game
No matter how hip your friends and family are, they can all appreciate a good game night. (Especially if everyone is just a tad boozy.) Give a cooperative game like Pandemic Legacy ($47.82 on Amazon). If your loved ones prefer games that are more action, less tiny pieces, book them a night in an escape room. Discounts are usually available on weeknights or at Groupon.com. And don't forget the booze.
7. DIY Potions
Remember those mason jars? They also make great receptacles for homemade lotion. Combine beeswax, aloe vera gel, almond oil, Vitamin E oil, and your choice of essential oil like lavender or peppermint to create a luxurious hand cream (recipe at DIYnatural.com.) Or create a jar of relaxing bath salts by combining Epsom salts, sea salt, baking soda, and essential oils (recipe at MarthaStewart.com).
The following two tabs change content below.
Sean Bryant
Sean Bryant created OneSmartDollar.com in 2011 to help pass along his knowledge of finance and economics to others. After graduating from the University of Iowa with a degree in economics he worked as a construction superintendent before jumping into the world of finance. Sean has worked on the trade desk for a commodities brokerage firm, he was a project manager for an investment research company and was a CDO analyst at a big bank. That being said he brings a good understanding of the finance field to the One Smart Dollar community. When not working Sean and he wife are avid world travelers. He enjoys spending time with his daughter Colette and dog Charlie.
Latest posts by Sean Bryant (see all)