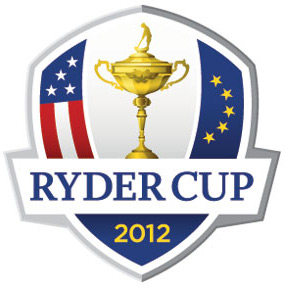 Every other fall the best golfers in the world come together for the Ryder Cup.  Being a golf fan this is one of my favorite times.  The competitiveness and will to win for each team is always high.  This year the US went into the final day with a commanding lead and what seemed like a smooth ride to victory.  How things can change in the matter of a few hours.  The European squad made what might be the greatest Ryder Cup comeback in history to retain the cup.  While I never want to see my home country be defeated, it was a great day for any golf fan.
What did everyone else do this weekend?
My favorite personal finance articles of the week
How to Save Money at the Vet: Tips from an Experienced Pet Owner – Finance Fox
Are Pets Good for your Finance? – Add Vodka
How the Latte Factor Works in Real Life – iHeartBudgets
What We Can Learn From Donald Trump – Young Adult Money
Why Being Out of Style is Cool – Club Thrifty
Cutting Expenses – Making Sense of Cents
Why Taking Care of Your Eyes is a Good Investment – Canadian Budget Binder
Internet Savings Account – How to Choose the Right One – Tackling Our Debt
Sick and Tired of How Much Romney Paid in Taxes – Money Smart Guides
6 Simple Ways to Automate your Savings – Frugal Rules
The Real Costs of Moving in Together – Mo Money Mo House
What Does Life Insurance Cover  – Work Save Live
Early Retirement: How Much Do You Need? – This is Common Cents
The Real Costs of Running a Blog Business – Modest Money
Does LASIK Surgery Make Financial Sense?
– Eyes on the Dollar
Don't Neglect What is Truly Important in Life – Frugal Habits
Carnivals and Other Mentions
Carnival of Financial Planning
Carnival of Personal Finance
The following two tabs change content below.
Sean Bryant
Sean Bryant created OneSmartDollar.com in 2011 to help pass along his knowledge of finance and economics to others. After graduating from the University of Iowa with a degree in economics he worked as a construction superintendent before jumping into the world of finance. Sean has worked on the trade desk for a commodities brokerage firm, he was a project manager for an investment research company and was a CDO analyst at a big bank. That being said he brings a good understanding of the finance field to the One Smart Dollar community. When not working Sean and his wife are avid world travelers. He enjoys spending time with his two kids and dog Charlie.
Latest posts by Sean Bryant (see all)