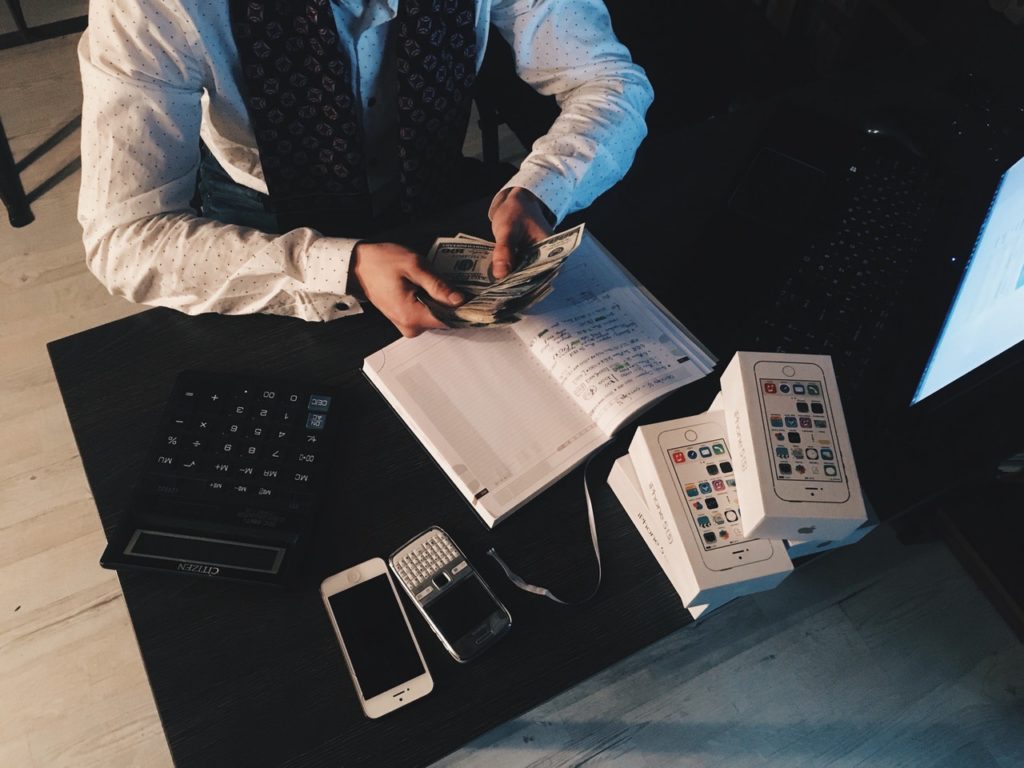 In the era of hyper-connectivity, in order to facilitate our everyday obligations and keep track with them, we have automated almost every segment of our lives. We shop on e-commerce platforms, look for jobs online, move our valuable data to cloud, as well as communicate in real time via numerous messaging apps and social networks.
The same goes for managing family finances. Namely, the emergence of sophisticated and yet affordable software has completely changed the way we handle our budgets. Consequently, it has never been simpler to manage, share, spend and save our money.
1. Keep Track of your Family Budget
Managing a family budget is definitely a daunting task. Luckily, having recognized the importance of this problem, programmers have developed a wide range of personal finance tools, allowing you to get your financial status under control effortlessly.
For example, Wallet is a mobile app that gives you a considerable insight into every aspect of your family budget, helping you plan it flexibly and track your monthly expenses. Similarly to other personal finance apps, such as You Need a Budget, GoodBudget and BudgetSimple, it synchronizes your balance and transactions with your bank account. Additionally, it also supports cross-device sharing, cloud synching and warranty tracking, which enables the entire family to access the data about their financial status and control their spending in accordance with it.
2. Bill Payment Automation
When it comes to paying bills, there is a plethora of tools that can make this process simpler. Instead of queuing in banks to pay your bills, you could simply resort to mobile banking, which brings you a number of benefits. For instance, mobile banking is free since banks don't charge fees for mobile services yet. Additionally, customers can check their balance, transactions and spending instantly, as well as get alerted if the software notices any irregularities in their bank accounts. Moreover, apart from mobile banking services, you might also consider installing mobile bill payment apps like Mint, Check, Mobiligy and Prism Bills.
3. Pay your Rent with a Credit Card
Similarly to mobile banking, there are numerous rent payment services that allow you to pay your rent with a credit card, for a percentage-based fee. Additionally, these options also give you a chance to earn credit card reward points on every dollar of your rent, which you can later use on shopping, traveling and so on.  Most importantly, the majority of those apps allow you to set up automatic payments or even receive an email or SMS, reminding you to pay your rent by the due date. Finally, as most of rent payment services don't require any additional involvement from your landlord, they save you a lot of time.
4. Apps Help you Get the Best Deals
It doesn't matter if you are planning to shop on Black Friday, buy a new shirt in some of your favorite stores or go on a trip, there is always an app that could help you compare prices and find the best deals. Obviously, this simplifies your shopping practices, boosts your satisfaction and, most importantly, saves you both time and money. For instance, Flip is an app that delivers a personalized customer experience and helps you search for deals and coupons by brand, category or product. The same goes with travel apps like Hopper, Skyscanner and TripAdvisor that help you avoid hiring a travel agent and plan an amazing trip on a tight budget.
5. Finding Unique Solutions to Specific Problems
When it comes to managing family budget, there are no one-size-fits-all solutions. This simply means that for every financial problem you have, there is a platform specifically designed to solve it as painlessly as possible.
For instance, if you want to avoid paying massive phone bills, you should start using apps like Skype, Whatsapp and Viber that allow you to stay in touch with your dear ones for free. Available for both desktop and smartphones, these platforms offer you free messaging, calls and video chat services.
On the other hand, if you have trouble creating an extensive shopping list and sharing it with your family members, then you should resort to custom checklist apps like OurGroceries, Listonic, Whisk and Out of Milk. All these apps have the same goal in common- to help you keep your grocery lists instantly synchronized with all mobile devices in your household.
Conclusions
As technology is getting smarter every day, it provides you with countless opportunities to manage your family budget smoothly. By monitoring your finances, paying bills and finding the best deals through these apps, you will manage to save a great deal of time and money. Once you resolve all your budget management problems, you could even consider employing some more intuitive budgeting tools that could help you make smart investment decisions in the future.
The following two tabs change content below.
Sean Bryant
Sean Bryant created OneSmartDollar.com in 2011 to help pass along his knowledge of finance and economics to others. After graduating from the University of Iowa with a degree in economics he worked as a construction superintendent before jumping into the world of finance. Sean has worked on the trade desk for a commodities brokerage firm, he was a project manager for an investment research company and was a CDO analyst at a big bank. That being said he brings a good understanding of the finance field to the One Smart Dollar community. When not working Sean and he wife are avid world travelers. He enjoys spending time with his daughter Colette and dog Charlie.
Latest posts by Sean Bryant (see all)