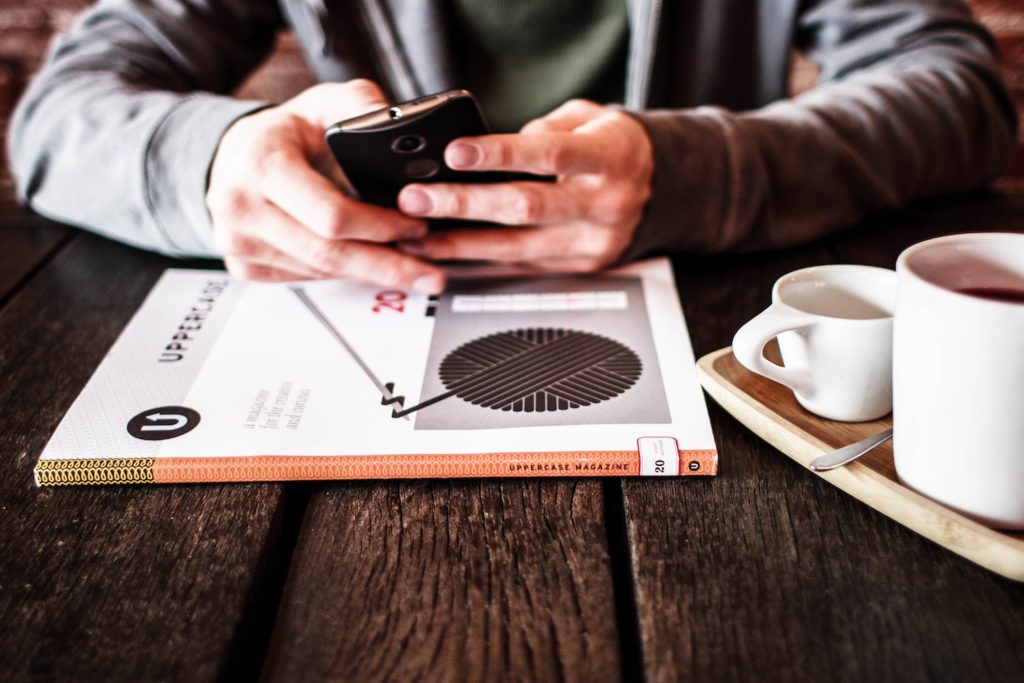 Millennials are often stereotyped for our technological vices. However, there are many productive ways apps and technology can make things better. Specifically in the areas of financial literacy, money management, and shopping. Here are a few game-changing apps.
Finimize
This app brands itself as "making finance accessible for our generation," and I most definitely agree. For those who are bored by lengthy and complicated financial news articles will enjoy Finimize. This app, or email subscription, can solve those problems. Not only is it free, but it is also efficient and reader friendly. The daily digests take just a few minutes read and are very helpful for putting financial information into context without all of the fancy jargon. Whether you want to learn about investing or global market trends, Finimize has you covered.
YNAB (You Need a Budget)
One of the most loved of all of the budgeting apps, this program works on just about any mobile device. YNAB is short for You Need a Budget and helps its users budget better. Some of the signature features of this app include the automatic syncing across devices, goal tracking, and visual reporting. For a nominal fee, YNAB gives users the tools they need to create a budget that works and keeps them on track to reach their goals.
Acorns
Acorns
: Apps of this nature are steadily gaining attention. Acorns makes micro-investing super easy and super convenient. It connects to your credit or debit card. Acorns then rounds the amount of each purchase you make on connected cards up to the next dollar. Then it will invest the difference for you. You simply choose a portfolio that matches your risk tolerance and Acorns takes care of the rest. The portfolios are made of diversified and periodically rebalanced index funds, so the hard work is done for you. The app allows users to connect multiple cards, which maximizes opportunities to invest. All of this comes at the very low price of one dollar per month!
Mint
This is likely the most popular money management mobile app. The user interface, analytics, and integrations make it easy for anyone to keep an eye on their finances, wherever they are. This product comes from a reputable company in the financial space, Intuit. They are responsible for some of the most popular financial and tax software programs like QuickBooks and TurboTax.
Venmo
Originally, the purpose of this is app was to make it easier to send money to people. But over the years, the capabilities of the app expanded. In addition to being able to pay friends back effortlessly, Venmo allows users to select the app as a payment option when shopping on mobile apps. This app connects to a card or bank account to allow users to spend or receive money. Using the app to send and receive payments is free with the exception of a 3% transaction fee for credit cards. Venmo makes splitting the cost of a cab ride, dinner, or activity among friends a breeze.
Ebates
This app is unique in that it almost works like a membership card for a wide variety of stores at the same time. After making an account, Ebates gives cash back for various purchases both online and in store. They work with over 2,000 retailers nationwide. In addition to cash back offers, there are also coupons and opportunities to earn more by referring friends to the service. If you worry about forgetting to take advantage of chances to get cash back while shopping online, they have a browser extension that can help.
While this is a limited selection of mobile apps, there is likely an app out there for you. You can start at the beginning by expanding your knowledge base with an informational app like Finimize. You can maximize your cash back and couponing opportunities by making Ebates part of your shopping habits. Or, you can effortlessly build an investment portfolio with the help Acorns. Any of these apps are a great step to a better financial life.
The following two tabs change content below.
Amber Berry is a millennial who shares her passion for personal finance through her website, feelgoodfinances.com. As a Certified Financial Education Instructor, Certified Money Coach and writer, she enjoys working with women and young adults to help them transform their relationships with money through education and compassion. She enjoys contributing to various online media outlets and staying caught up with the latest personal finance publications.
Latest posts by Amber Berry (see all)