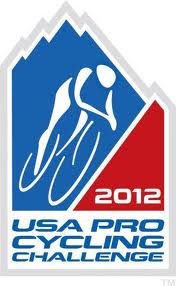 Just when I thought fall might be here after a few 70 and 80 degree days it's going to be right back up in the 90's this upcoming week in Denver. I guess summer is here for a little while longer.
Today is the final day of the USA Pro Cycling Challenge and my wife and I are going to walk downtown to watch them. These guys are the worlds best cyclists and they are absolutely amazing. Yesterday I was watching the coverage on TV and on flat surfaces they were averaging at speeds of over 40 MPH. The most impressive stat was that their heart rates are only getting up to around 130 beats per minute.
Anyone doing anything fun this weekend?
Now it's on to my favorite personal finance articles from the past week.  If you want to see yourself on this list all you have to do is add me to your round-ups. 🙂
The Cold Hard Truth About What I learned Being a Personal Finance Blogger – Finance Fox
Compounding Interest 101 – Fearless Men
Compare The Best Credit Card Offers – Modest Money
Where to Get Auto and Home Insurance Quotes
– Work Save Live
My First REAL Job – Add Vodka
Fiverr Should be Called Fourer – Outlier Model
Why Teenagers Should Not Be Allowed to Have a Credit Card – Ready for Zero
How to Be Grateful in Times of Need – Tackling Our Debt
Insurance for the Rainest of Days – See Debt Run
Did you enjoy this article? If so sign up for our daily newsletter so you can stay on top of every personal finance topic we cover. Also check us out of Facebook, Twitter and Google+.
The following two tabs change content below.
Sean Bryant
Sean Bryant created OneSmartDollar.com in 2011 to help pass along his knowledge of finance and economics to others. After graduating from the University of Iowa with a degree in economics he worked as a construction superintendent before jumping into the world of finance. Sean has worked on the trade desk for a commodities brokerage firm, he was a project manager for an investment research company and was a CDO analyst at a big bank. That being said he brings a good understanding of the finance field to the One Smart Dollar community. When not working Sean and his wife are avid world travelers. He enjoys spending time with his two kids and dog Charlie.
Latest posts by Sean Bryant (see all)