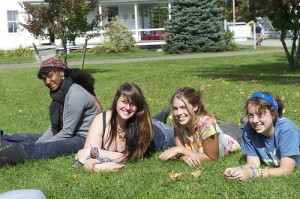 Paying for college doesn't have to be a burden for young people.
The sad truth is, a lot of new graduates are so worried about paying off student loans that they no longer enjoy the fruits of their labor. The average American owes around $20,000 in student loans. That's a huge debt to take on.
Those who have jobs spend too much energy and money trying to make bigger monthly repayments, thinking that the faster they can pay off the loan, the easier their life will become.
But will it really make life easier?
For most people, it won't. As a matter of fact, trying to repay loans quicker by making bigger monthly payments can even lead to more stress.
How so?
Consider this: John and Peter are trying to repay their student loans. Let's say they have the same salary. The only difference is John makes bigger monthly payments and Peter makes minimum payments.
John is surely going to repay the loan a lot faster than Peter, so does that mean John has the better strategy in paying for college loans?
Not really. Making larger monthly payments will also mean John is left with very little cash each month. What will he use for bills? What will he use to have fun with friends, to go on vacation if he is left with little disposable income? What's left to put into his retirement savings?
Peter, on the other hand, will have enough money left to do these things. Yes, it may take him longer to repay student loans, but he will also be able to enjoy and, eventually benefit from, his money.
So which one are you? John or Peter?
John may be debt-free quickly, but he's definitely not going to enjoy the money he's making unlike Peter, who can do whatever he pleases with his money. Remember that having a few extra dollars means more now that you're still in your 20s as compared to when you're older.
There are other reasons why you should only pay the minimum on your student loans each month.
Making bigger payments will not increase your net worth. What does this mean for you? Although you'll be debt-free a lot quicker, your money won't increase.
Student loans are considered "good debt" and make you eligible for tax deductions. You no longer get tax deductions the moment you pay off a student loan.
You'll be able to save and invest your money. This is good for your retirement savings.
There's no reason to be in such a rush when paying for college loans. Paying for college should not be stressful. Pay only the minimum amount. That's the best strategy in repaying student loans.
Editors Note: I only partially agree with this. If you feel that you can invest the money and earn a higher return then you should do so.  If the debt is high interest then you should be paying it off as soon as possible because there is no upside advantage to having it.
The following two tabs change content below.