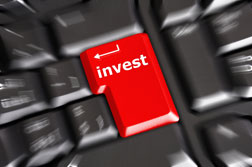 Dividend reinvestment plans (also known as DRIPs) allow you to use your dividend earnings to purchase additional shares of stock. These plans can be great for investors who want to watch their portfolio grow without incurring high transactional costs from buying and selling. Many financial gurus suggest people use DRIPs to create explosive growth.
While it is true that dividend reinvestment plans can provide a lot of benefits, they also have a number of drawbacks you need to be aware of. Many advocates of dividend reinvestment plans are trying to sell a book and create a lot of hype. Although they can be a great thing to add to your portfolio, you need to have realistic expectations about what a DRIP can do for you.
First of all, you need to remember that the value of your DRIP is limited by the stock you invest in. A poor performing stock will provide no value to you. The peril many investors face is they stop paying attention to what happens with their stock after setting up a DRIP. This hands-off approach can cause any number of problems.
Believe it or not, many investors get so fixated on the idea of a dividend reinvestment plan that they stop paying attention to what their stock does. They even buy additional shares without paying attention to the fact that the stock has been declining in value. This tunnel vision can cause you to waste more money on a stock that may be destined to fail.

Another issue with DRIPs is that they distract investors from their overall portfolio. You may invest too heavily in the stocks that have a reinvestment plan, expecting you will be better off focusing on them. You donít want to put all your eggs in one basket.
If your stock grows in value, you may want to sell some of your shares to diversify your portfolio better. It may seem like a good idea to hold onto a winning investment, but consider what happens if the value of the stock falls. You don't want to have 70% of your portfolio in one stock when it crashes. Always re-balance your portfolio.
Another mistake investors make is convincing themselves that their DRIP is the only investment that can be profitable. This tunnel vision can cause you to neglect other great opportunities that may come your way.
Also, you want to look out for potential scams. Most dividend reinvestment plans are offered directly through the company issuing the stock. However, many con artists also offer to setup a dividend reinvestment plan for you. Of course, they will never stick around once they have your money.
Dividend reinvestment plans are still worthwhile investment tools. I don't mean to discourage you from adding them to your portfolio. My concern is that many investors are too impulsive and add them to their plans because someone told them it was the perfect idea. There are no perfect investment strategies.
Focus on investing in good stocks and carefully manage your portfolio. That will provide much more value than setting up a dividend reinvestment plan in a poor performing stock.
The following two tabs change content below.
Sean Bryant
Sean Bryant created OneSmartDollar.com in 2011 to help pass along his knowledge of finance and economics to others. After graduating from the University of Iowa with a degree in economics he worked as a construction superintendent before jumping into the world of finance. Sean has worked on the trade desk for a commodities brokerage firm, he was a project manager for an investment research company and was a CDO analyst at a big bank. That being said he brings a good understanding of the finance field to the One Smart Dollar community. When not working Sean and he wife are avid world travelers. He enjoys spending time with his daughter Colette and dog Charlie.
Latest posts by Sean Bryant (see all)