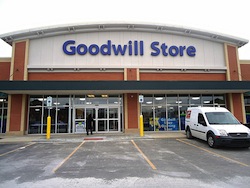 It may feel a little early to worry about it, but now is the perfect time to start thinking about the season of giving. Christmas and Hannukah is not just a good time to give presents to those we love—it's also an excellent opportunity to make charitable gifts. Not only will you feel good about helping out those who are less fortunate, but you can also help your tax bill at the same time.
Here is what you need to know about making charitable gifts before the end of the calendar year:
Remember the 50-30-20 Rule of Deductions
Generally, you can deduct the full value of cash gifts to qualified charities for up to 50% of your adjusted gross income. So, if you earn $50,000 per year and donate $30,000 to your favorite charity, you may deduct up to $25,000 of that gift. You can also carry forward the non-deductible $5,000 to 2013, and deduct it from your taxes in that year.
If you are donating property to a charity, the limit for deduction is then 30% of your adjusted gross income. That means that if the same taxpayer who earns $50,000 per year donates a $20,000 vehicle to a charity, $15,000 (30% of AGI) may be deducted from his 2012 taxes.
Finally, if you are fortunate enough to be able to donate money you earned from capital gains, your deduction limit is 20%.
Pledges are Not Enough for Deduction
If you decided to call and pledge $40 per month during the last public radio drive, you cannot deduct $480 from your taxes, because you have not yet paid it all. You can only deduct the amount of money that you have already given the charity, even though you have made a pledge to give more.
Keep Good Records
Since you will have to itemize your taxes in order to take advantage of the charitable deductions, you need to keep all receipts from donations. Those receipts or documents need to include the charity's name (and tax payer identification number, if available), and the date and amount of your contribution. You may also use a canceled check, bank statement or credit card statement that includes this information as documentation of donations less than $250.
If you give more than $250 at one time, you will need an acknowledgement letter from the charity in order to take advantage of the deduction. This letter must include a statement of how much you donated, an explanation of whether the charity provided any goods or services in exchange for you donation (such as a charity dance or a thank you tote bag), and a description of the goods or services provided, along with a good faith estimate of their value.
Make sure your Favorite Charity Qualifies
While many of the larger charities and religious groups are clearly on the IRS list of qualified charities, it can be more difficult to discern if smaller charitable groups meet the criteria. The IRS offers a database of qualified charitable organizations where you can check to see if your charity qualifies.
It's important to note that donating to foreign charities is not tax deductible, but many of these charities also have American branches that will allow you to still give money and save on taxes.
The Bottom Line
The end of the year can be a tough time for many people in need. If you're in the position to make a donation to charity, now is a great time to do it. You know that your money can really help, and you can make sure your financial house is also in order.
The following two tabs change content below.
Emily Guy Birken
Emily Guy Birken is a freelance writer and stay-at-home mom who is passionate about personal finance. She lives in Lafayette, Indiana with her mechanical engineer husband and her toddler son. She blogs about parenting at
The SAHMnambulist
and about the funny side of money at
Live Like a Mensch
.
Latest posts by Emily Guy Birken (see all)