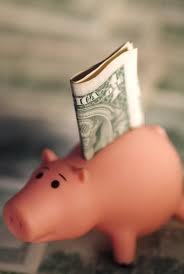 A savings account is supposed to help you save money, right? Unfortunately, this is not always the case. Not only do some accounts have extreme fees, but many chase customers away with ridiculous terms and conditions. So what would the perfect savings account look like in your world? Here are 10 features that would make for a perfect (or at the very least, better) savings account.
No opening fee – There is nothing worse than being charged a fee for simply opening a savings account. Right off the bat you are spending money when you are supposed to be saving. While some banks do not charge this fee, most are moving in this direction. Without any opening fee, it would be much easier to get started with a savings account from your bank of choice.
No monthly fees – Over the past year, more and more banks have implemented monthly fees on savings accounts. With some, there is no way of avoiding these fees' the money is taken directly from your account. Some banks allow you to avoid a monthly fee if you meet requirements such as making a certain number of deposits and/or withdrawals.
Easy access to your money – Why should you have to deal with a lock-in period? The money in your savings account should be yours to do with what you want. From taking money out to making deposits, there is no reason why you should have to wait.
No minimum deposit – This is one of the biggest problems with savings accounts in todays day and age. Many banks and credit unions require that you make a minimum deposit. In some cases, this number is quite high' such as $10,000 or more. Wouldn't it be nice if you could open a savings account with no money? This would make it much easier for people from all walks of life to save for the future.
No requirements on how much you have to keep in the account – Why should your bank be able to tell you how much money to keep in your account? If you want to empty your account, so be it. If you want to keep hundreds of thousands of dollars in your account, that should be fine as well. Unfortunately, many banks are requiring customers to keep a minimum amount of money in their savings account. If they don't oblige, a fee is taken.
No maximum on the amount that can be deposited – Your goal is simple: to save as much money as possible. Why should your bank be able to put a cap on the amount that you can deposit?
High rate of interest – There is nothing better than earning interest on the money you store in your savings account. The only problem with this is that banks and credit unions are offering historically low rates. With this, it does not matter how much money you have in your account; you should not expect to earn much in interest.
Unlimited automatic withdrawals and deposits, without a fee – Maybe you want to pay your bills out of your savings account. Maybe you want to setup several weekly/monthly automatic deposits. Whatever your situation, you should be able to set things up the way that will best help you from a financial point of view. Most banks allows for automatic withdrawals and deposits. That being said, too many of these could quickly lead to an additional charge.
No paper statement charge – This is one of the biggest issues that savings account customers have with their bank. If you want to receive a paper statement in the mail you may be required to pay for it. Believe it or not, this fee could be anywhere from $1 to $5. Although banks that charge for paper statements do offer an online system, you should have the right to receive one in the mail if you so desire.
Receive reward points for depositing money – This may be a long shot, but we are talking about a perfect savings account. Imagine if you could receive points, much like a credit card, for every dollar deposited into your account. Not only would this give you the chance to cash in points for everything from travel to home goods, but it would be another reason to save and that is something that a lot of people need!
The following two tabs change content below.
Sean Bryant
Sean Bryant created OneSmartDollar.com in 2011 to help pass along his knowledge of finance and economics to others. After graduating from the University of Iowa with a degree in economics he worked as a construction superintendent before jumping into the world of finance. Sean has worked on the trade desk for a commodities brokerage firm, he was a project manager for an investment research company and was a CDO analyst at a big bank. That being said he brings a good understanding of the finance field to the One Smart Dollar community. When not working Sean and he wife are avid world travelers. He enjoys spending time with his daughter Colette and dog Charlie.
Latest posts by Sean Bryant (see all)