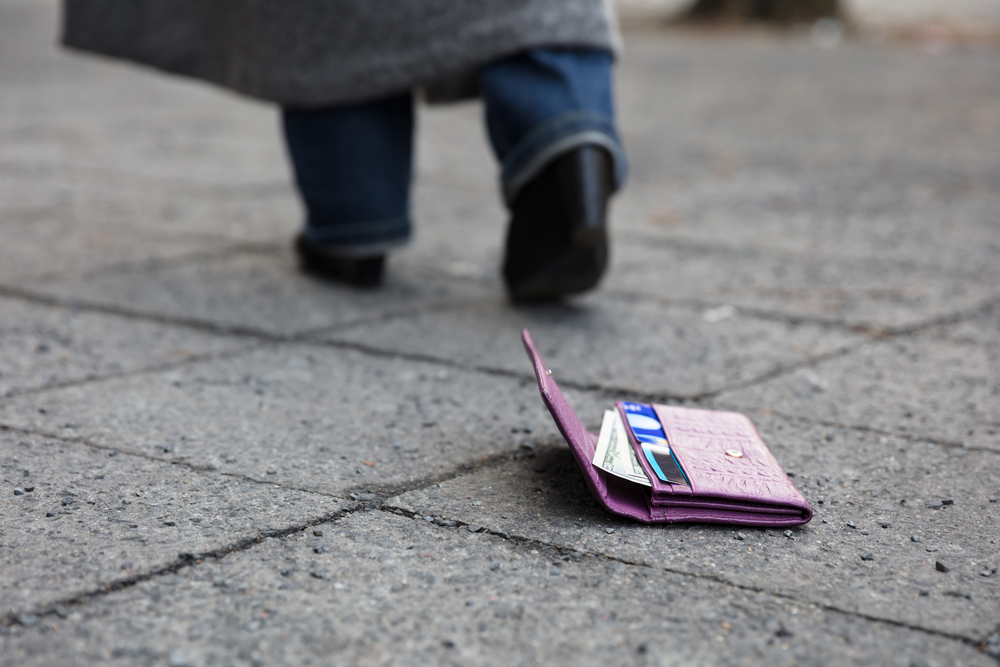 What to Do When You Lose Your Wallet
If you've never had your wallet lost or stolen, count yourself lucky. Over a five-year period, one out of every ten people will lose their wallet. Replacing debit and credit cards after a wallet is stolen takes an average of 110 hours, equivalent to four-and-a-half days. Meanwhile, thieves can be using your credit cards and impersonating you to commit crimes.
Fortunately, there are some steps you can take to protect your financial and personal data after your wallet is stolen. Here are four things you should do if you find your wallet is missing or stolen, along with some preventive measures to take to minimize the damage from losing your wallet.
Make a List of What's in Your Wallet
To recover from losing your wallet, you will need to know what was in it. As a preventive measure, create a list of the items you keep in your wallet and store it in a secure location such as a safe in your home so that you'll have a ready list of your wallet's contents if you need it.
Some common items people carry in their wallets include identification cards, driver's licenses, vehicle registration papers, Social Security cards, debit cards, credit cards, insurance cards and library cards. Be sure to include other vital documents such as passports or military identification cards. Write down the numbers of any important cards, and make photocopies you can keep for reference.
Report Your Lost or Stolen Wallet to the Proper Authorities
When you notice you wallet is missing, the first thing you should do is file a report with the police. This creates a paper trail to document that your wallet has been stolen in case thieves start using your credit cards to make purchases, and it also alerts authorities to start looking out for misuse of your cards. When you contact the police, describe the contents of your wallet to them using your prepared list. Request a copy of the police report, including the report number, the name of the officer who assisted you and contact information in case you need to call back later.
You should also contact the fraud report hotlines for the three major credit reporting bureaus: Equifax, Experian and Trans Union. Leave your phone number with their automated answering system in case they need to contact you later. Request a fraud alert and a free copy of your credit report, which you are eligible for when you initiate a fraud alert. Getting your credit report will help you spot suspicious use of your account information and let you know if identity thieves are impersonating you.
Keep an Eye on Your Credit Report
After your wallet is lost or stolen, it's important to keep track of your credit report to see if your information is being used suspiciously, which is a sure sign of identity theft. The easiest way to keep track of this is to sign up for an identity protection service that can monitor your credit report and other information for you, alert you to fraudulent activity, help you take appropriate action, and even help you recover your losses and restore your identity. You can also request a free copy of your credit report annually from AnnualCreditReport.com.
Contact Card Providers and Financial Institutions
In addition to contacting the police and credit bureaus, you should also contact providers of other important documents in your wallet as well as financial institutions. One item you should take steps to protect is your Social Security card. Ideally, as a preventive measure, you should avoid carrying your Social Security card in your wallet. Leaving it at home in a locked box or keeping it in a safety deposit box. But if your card does get lost or stolen, you should mention this to police when you file your report. You are then eligible to request a new card. Additionally, you can request a new card by calling the Social Security Administration at 1-800-772-1213. You can also set up an online account with the SSA to monitor fraudulent use of your number. You will also be able to obtain an annual Social Security Statement.
If you lost your driver's license, you should contact your state agency where you obtained it. For other types of personal and financial identification, you may need to contact your credit card provider, your bank, the county recorder for your birth certificate and your insurance providers. If you're missing a military ID, contact your immediate superior and your Personnel Support Detachment. However, if you're missing a passport, contact the State Department or the appropriate country's agency. If you're missing immigration cards or papers, contact American immigration authorities and your country's embassy.
When contacting providers about your missing wallet's contents, request to speak to their fraud investigation department. Keep notes or recordings of your conversations for reference. Ask for verification in writing for any accounts that are closed. Use certified mail with a return receipt requested for any correspondence you send, which provides proof that you sent it.
The following two tabs change content below.
Sean Bryant
Sean Bryant created OneSmartDollar.com in 2011 to help pass along his knowledge of finance and economics to others. After graduating from the University of Iowa with a degree in economics he worked as a construction superintendent before jumping into the world of finance. Sean has worked on the trade desk for a commodities brokerage firm, he was a project manager for an investment research company and was a CDO analyst at a big bank. That being said he brings a good understanding of the finance field to the One Smart Dollar community. When not working Sean and he wife are avid world travelers. He enjoys spending time with his daughter Colette and dog Charlie.
Latest posts by Sean Bryant (see all)