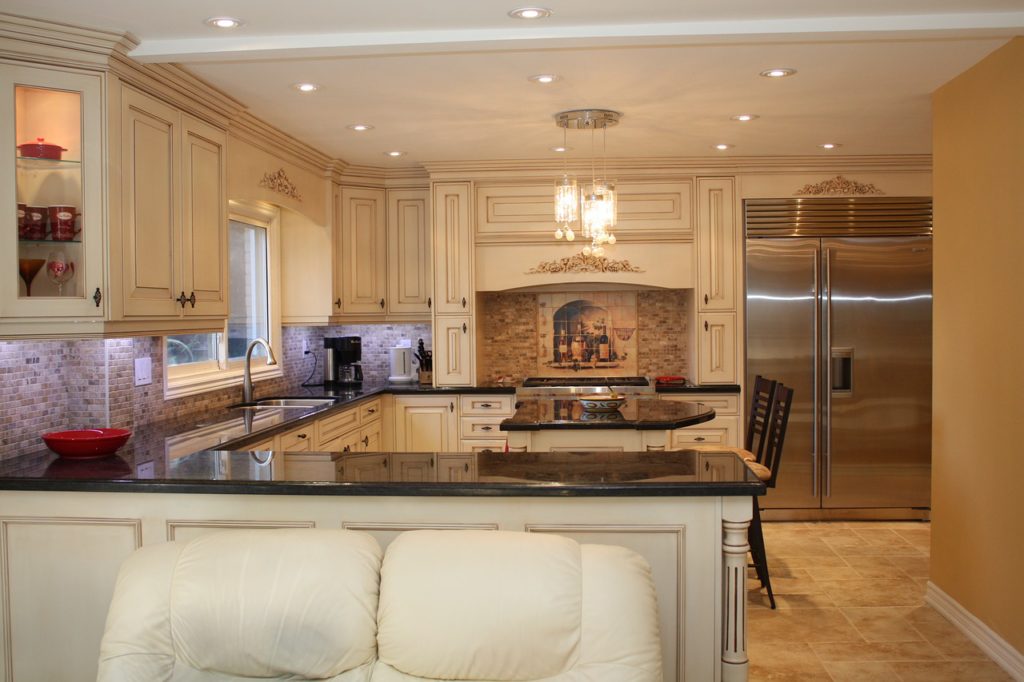 Every homeowner makes a house their own by updating the décor and making upgrades. Whether it's for a functional reason or strictly aesthetic, everything you do to your home can potentially boost or reduce its value. Before you decide which project to tackle next, take a look at which upgrades are most likely to increase value and a few that can reduce it.
Upgrades That Boost Property Value
The best way to boost property value is to add features that are in demand for your area. Another rule of thumb is that the more cost-effective the upgrade is the better the return will likely be. Below are suggestions based on what buyers are looking for collectively throughout the nation.
Energy Efficiency Improvements
Buyers look at energy efficiency improvements as what they are – money savers. It makes sense to pay a little more for a home that's equipped to lower your monthly utility costs and reduce your carbon footprint.
With companies like Ion Solar, a top ten nationwide solar installer offering installation with no money down, solar panels can be a great investment. A few other energy saving upgrades to consider include replacing single-pane windows with double pane windows, adding attic insulation and updating the HVAC system.
Smart Systems
Each year more and more buyers are looking for "smart" homes. A survey from John Burns Real Estate Consulting found that 65% of buyers will pay more for a smart home. There are four key ways to boost property value with smart features:
Thermostat control
Home security
Appliances
Lighting
The great thing about all of the features above is they either increase energy efficiency, make a home safer or both.
Updated Entry
Updating your front entry is one of the cheap ways to add value to a home. The benefit is twofold: you improve the curb appeal and home security. Remodeling Magazine's 2016 Cost vs. Value Report notes once again that a new steel entry door has an extremely high return. In addition to the door you can power wash the entry and freshen up the landscaping to create a more inviting entrance.
Manufactured Stone Exterior
The Remodeling Magazine 2016 Cost vs. Value Report also revealed that manufactured stone veneer has an impressive 92.9% return on average. Today's products are not only affordable and easy to work with, they also look just like the real deal.
Minor Kitchen Renovations
Changing a few key elements in the kitchen is a good investment according to remodelers and real estate agents. Nowhere in the home are updates more welcome than in the kitchen. As long as you focus on a few things like upgrading appliances that are 10+ years old and replacing linoleum counter-tops, that's enough to add value in the buyer's mind.
Upgrades That Reduce Property Value
Full disclaimer: These updates may not lower the property value in the eyes of all buyers. However, they typically turn off the vast majority of buyers, which can make your property less competitive if it were put on the market. Less competitive usually translates to lower offers. Of course, every market is also unique and one of the features below may be in demand locally.
Pool
Pools are a whole lot of fun – unless you own one. Then they are a lot of work, maintenance and liability. It's such a liability homes with a pool pay more on average for insurance. In some states where a pool isn't considered part of the house homeowners may have to get additional coverage. A pool can turn off buyers that are looking for easy upkeep as well as families with young children.
Xeriscaping & High Maintenance Landscaping
This one is unique because two polar opposites have the same outcome. Some homeowners xeriscape their yard in an effort to decrease water use and minimize maintenance. While some people do prefer the aesthetics of xeriscaping others don't like it at all and would rather have traditional landscaping. Of course, if the landscaping is high maintenance that's a turn off as well.
Bold Colors in Every Room
While an accent wall or bold color in one room can be chic, going with dramatic hues around the entire home isn't recommended. The bold walls will distract from the rest of the house and give buyers a reason to negotiate the price down. Luckily, paint is an easy, relatively affordable update.
The following two tabs change content below.
Sean Bryant
Sean Bryant created OneSmartDollar.com in 2011 to help pass along his knowledge of finance and economics to others. After graduating from the University of Iowa with a degree in economics he worked as a construction superintendent before jumping into the world of finance. Sean has worked on the trade desk for a commodities brokerage firm, he was a project manager for an investment research company and was a CDO analyst at a big bank. That being said he brings a good understanding of the finance field to the One Smart Dollar community. When not working Sean and he wife are avid world travelers. He enjoys spending time with his daughter Colette and dog Charlie.
Latest posts by Sean Bryant (see all)