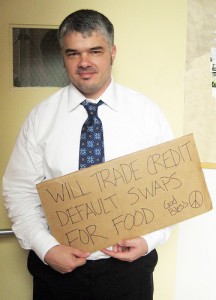 Halloween is a holiday that revolves around creativity, from the carved pumpkins to costume of choice, so why run to the store and buy a pre-made Halloween costume? If you want to stand out during that Halloween party or have your kids say "trick or treat" in the most unique costume, below are some simple unique costume ideas to get those Halloween compliments without paying a fortune:
The mecca for any creative DIY Halloween costume is a second-hand shop. The Goodwill never fails when it comes to finding costume inspiration.  Keep that in mind for any costume.
First, start off with a key piece that your costume is to revolve around. For example, if you want to pull off your best Cruella De Ville costume, find the essential fur coat and the rest will be easy to pull off. Add a silky red dress, black/white wig and gloves that go to your elbow and there you have it. Chances are this route will be much cheaper than buying the $100 plus costume package at a costume store.
If you really want to get your creative juices flowing, look for everyday household items you can easily turn into an envy-worthy costume. It can be as simple as a cardboard box. Cut out holes for your arms, write soap across the front and tape some balloons to the box and there you have it. A sudsy costume!
I'm sure most of us have sneakers around the house. Simply adorn your sneaker to the top of your head, paint your face pink and wear an outfit of your choice to match the same pink. Then magically you are a piece of gum stuck to the bottom of a sneaker.
Another great source to make any Halloween costume stand apart from the rest is a trip to any local hobby store (Hobby Lobby, Michael's, JoAnn Fabrics, etc.). There's nothing a little tulle and fabric can't do.
Grab a bunch of tulle in any color you desire, bunch it up so it looks like the loofah you use and see everyday in your shower. Make it large enough to secure to your body all around (you can wear a swimsuit underneath or colorful leggings and tank top that match the color of your choice. Find a headband and hot glue gun a thick rope to the top. You will be the cleverest loofah in all the land.
Have a sweet tooth costume in mind? Simply find a pink t-shirt and pillow fill. Spray the pillow fill with a pink paint spray. Once dry, use adhesive spray to attach to the t-shirt. Find a poster board to use as a cone for your head and glue some more pink pillow fill to the bottom, along with elastic to keep it in place. Add some pink tights and you have the sweetest cotton candy costume there is.
With these ideas you will not only save money, you better prepare yourself for compliments on how creative your disguise is this Halloween.
To make this Halloween even better I have joined a group of other bloggers to give away over $600 in prizes to three lucky readers. Just complete the requirements below to get yourself entered to win.
This article was written by Samantha Bryant, a Denver public relations consultant and also my wife.
a Rafflecopter giveaway
The following two tabs change content below.
Latest posts by Samantha Bryant (see all)