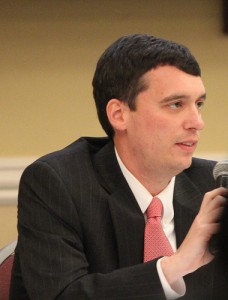 A person who holds the position of a solicitor is in charge with advising clients on legal matters, represents them in lower courts and prepares their cases for barristers who take matters even further, when necessary, to higher courts of justice. Usually, these professionals are fully aware of their duties, know exactly what actions should be taken and do not make any mistakes. However, nobody is perfect and errors can occur during everyday life, resulting in complications and financial difficulty. The client affected by the mistake clearly has no fault for anything.  Probably the best solution for that would be suing solicitors and aiming to get as much financial compensation for the loss as possible.  That can be done, provided that the advice and assistance comes from a trustworthy source, such as a professional company, used to dealing with such cases.
Companies like Bolt Burdon Kemp pride themselves in offering efficient help and clear answers to any questions the client might have.  Their team of highly trained staff wishes to find the best solutions available for each case and if it is strong enough, a no win no fee agreement may apply. In order to find out if the case is eligible or not, more details and evidence has to be provided to the company so that they can make a decision. Professional negligence solicitors are the people you want to be dealing with when looking go to for help. The experience they have, the notions about legal aspects and authority which enables them to take certain actions are key elements when solving cases quickly and successfully.
One of the most common mistakes done by solicitors is providing clear and accurate information to the client, with regards to the contract he/she is about to sign and commit to. For example, if someone decides to borrow a certain amount of money from the bank and the person in charge with finalizing the contract fails to inform the client about the taxes which might be too high, that person might end up having to pay twice or thrice the amount of money taken out.
Rate swap miss-selling is a dangerous factor, to which all of us might be exposed on a daily basis. That can be prevented by paying attention to what we sign and agree to.
The following two tabs change content below.
Sean Bryant
Sean Bryant created OneSmartDollar.com in 2011 to help pass along his knowledge of finance and economics to others. After graduating from the University of Iowa with a degree in economics he worked as a construction superintendent before jumping into the world of finance. Sean has worked on the trade desk for a commodities brokerage firm, he was a project manager for an investment research company and was a CDO analyst at a big bank. That being said he brings a good understanding of the finance field to the One Smart Dollar community. When not working Sean and he wife are avid world travelers. He enjoys spending time with his daughter Colette and dog Charlie.
Latest posts by Sean Bryant (see all)