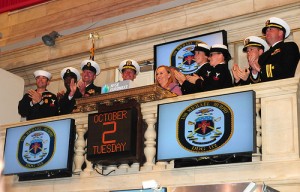 So, you've got your finances in order and you're ready to invest. Now's the tricky part: which sectors should you invest in? It can be tough deciding which risks to take, especially when it comes to money. It might feel scary investing in sectors you don't fully understand or know much about, but you don't want to put all your investments into the same places.  If you want to learn a bit about these sectors, how they work, and which ones offer the highest chances of a good return, check out the list below.
Precious Metals
Precious metals might seem like the worst place to invest in now, but it depends where you invest it in the sector. Although the price of gold has risen, some companies, such as Market Vectors Gold Miners (GDX), had a decline in value last year. GDX trades at historically low valuations. If the price of gold flattens out at all, GDX will prove itself a great investment. It might do exceptionally well as people start to buy gold more often for fear of inflation.
Oil
Gasoline rarely proves itself a terrible investment. More and more gas gets pumped everyday, while the financial policies in the sector have been looser than ever. After the most recent presidential election, MLPs (master limited partnerships) took a hit thanks to people's fears of higher taxes on the way; this should have run its course by now, so hopefully it's only up from there. Oil, though, often has large depreciation changes which cause distortions to earnings and book value, making it difficult to try to truly value the sector.
Technology
With technology, you can always find several large-cap stocks that generate a solid cash flow, and give good dividends all without being overpriced. After last years sell-outs, many experts believe that now the market only has one direction to go. Remember, though: the technology sector always requires a bit of guesswork on the investor's part. But, you can make the guesswork easier by researching the companies you invest in. Understanding their products versus their competitors products can give you a significant investment advantage.
Energy
Energy might prove itself the best performing sector in the market this year. When you combine the strong fundamentals, abundant exposure overseas (energy generates the highest percentage of profits overseas compared to all other sectors), and some of the lowest valuations in history, it's easy to see why. Energy offers itself as the cheapest sector in the S&P 500, with a price-to-earnings ratio of 11. Oil seems to only continue to grow globally, meaning good things for the top holdings in this sector.

Healthcare
Another section that tends to do well, healthcare relies on the elderly population, people living longer through chronic disease, technological advances, obesity/diabetes issues and global research. Many of these people support themselves through retirement plans involving 401(k) plans or annuity assistance, which are both investments.
No signs point to any decline in any of these areas anytime soon, so healthcare should still offer a solid choice as a sector for investors.
Consumer Staples
The consumer staple market provides security in that they're non-cyclical. That is to say, when businesses and the economy crash, consumer staples don't usually crash with them. Staples cover consumer goods that people continue to buy even in the roughest of times. If anything, they see a rise in the rough times. In general, you'll find a lower volatility in this market, making it a great option for an unknown economic future.
Utilities
Utilities probably offer a good investment opportunity because they pay among the highest dividends of all sectors. Also, they can add alternatives and value to fixed income for 2013. Just like consumer staples, utilities also have the benefit of being non-cyclical, so you can at least trust in some stability from this sector.
Real Estate
Real estate also offers some of the highest dividends in all sectors. Plus, investing in real estate can offer you some excellent tax advantages. Investors can almost always expect to receive both dividends, and capital gain from real estate investments, though it might take a while. If you're in for the long haul, you've got a surefire investment in real estate.
Final Thought
Though the future of the economy remains up-in-the-air at the moment, these sectors should offer a suitable amount of financial security for those looking to invest. When choosing a sector, keep in mind the history and tendencies of the sector, not just the state of the economy. Some sectors offer more stability than others, so if you find yourself getting into a less stable sector, research the companies you invest in. The more you know about the businesses, the more you can maximize your returns.
The following two tabs change content below.
Sean Bryant
Sean Bryant created OneSmartDollar.com in 2011 to help pass along his knowledge of finance and economics to others. After graduating from the University of Iowa with a degree in economics he worked as a construction superintendent before jumping into the world of finance. Sean has worked on the trade desk for a commodities brokerage firm, he was a project manager for an investment research company and was a CDO analyst at a big bank. That being said he brings a good understanding of the finance field to the One Smart Dollar community. When not working Sean and he wife are avid world travelers. He enjoys spending time with his daughter Colette and dog Charlie.
Latest posts by Sean Bryant (see all)