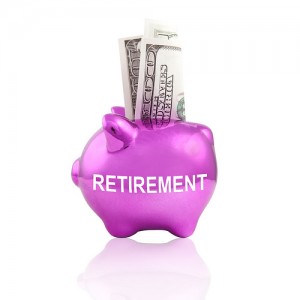 Welcome to the fifteenth edition of The Money Mail Carnival. To submit you post for the next carnival, make use of this form and to host an upcoming edition of the carnival on your site, use the host request form.
Featured post from One Smart Dollar
Scott from One Smart Dollar discusses the challenges of saving for an early retirement. In order to retire early and maintain your lifestyle there has to be money left over every month after you have made contributions to the accounts you plan to draw on during your retirement. Many people under estimate the efforts and the amount they really have to save to get to their target. So the real question for people who want to retire early is, can you afford an early retirement?
Featured Post from The Money Mail
Jen from The Money Mail shares some tips on how to prepare for an interview. Read this article to help you prepare for your big day. There are some things that may look obvious but many ignore them, like preparing for common interview questions, choosing the proper attire, doing basic research about the company and the people. A checklist like this will help ensure you do not miss out on the basics.
Carnival submission

Grayson @ Debt RoundUp writes Want to Save Money? Here Are 13 Ways! – We all think about saving money, but have we thought how easy it really is. Here are 13 things that you can save you money and they are easy to do. 
Emily @ Evolving Personal Finance writes  How do you define "impulse purchase?"  Does it have to do with the amount of time spent considering it, the amount of money on the line, or something else?. See post What's an Impulse Purchase?
Lance @ Money Life and More writes Why We Decided Against Buying a Beach Front Condo – My fiancee (sounds weird… still getting used to it) and I have been looking into buying a beautiful beach front condo for the last few weeks. As you can tell from the title, we've come to a decision and have decided not to buy a beach front condo.
Robert @ My Multiple Incomes writes How I Come Up With Topics To Write About – There are plenty of motivating factors and ways to come up with a topic, so here are some of my favorite strategies.
Robert @ Kids Ain't Cheap writes Dismissing The Notion That Kids Are Overly Expensive – These are a few of the areas that, in my opinion, continue to get over estimated and parents can make up substantial savings.
Tony @ We Only Do This Once writes How to Stay One Paycheck Ahead of the Game – Stop living paycheck to paycheck. Use this approach to break this habit.
Mary Rhodes @ Fine Tune Finances writes 4 dumb reasons why people take a loan out – Loans if you're responsible can be really beneficial to your finances, however there are times when getting a loan is probably not the smartest thing you can do.
Savvy Scot @ The Savvy Scot writes Your Site Gets Hacked – HOW DO YOU FIX IT?! – SavvyScot shares his experience of having his blog compromised and outlines the steps to fix a malicious hack. It's not easy, but here is a guide for reference!
William @ Quote Me A Price writes The Inner Workings of Structured Settlements – Structured settlements – payments set up over a period of time – have become a staple of modern life. From the lucky lottery winner, to victors of lawsuits and injury claims, structured settlements are all around us. What you need to know is exactly how these settlements and payouts work.
Evan @ My Journey to Millions writes Life Insurance May Be Taxable – The life insurance industry and to a larger extent new agents therein are quick to proclaim that life insurance death benefits are always 100% tax free… this is just plain wrong. There are very real, and not completely uncommon, situations where a life insurance death benefit can be taxable.
Bryan @ Gajizmo.com writes House Poor – How Much Home Can I Afford? – Don't be "house poor" – it's a common mistake and one of the simplest things people do to avoid destroying their personal finances. A mortgage is probably an American family's largest monthly expense, and it likely won't be paid off anytime soon, so purchasing a home you can afford and still have money left over to invest is essential to your ability to build wealth and a retirement nest egg.
MMD @ My Money Design writes How to Invest a Million Dollars and Why You'll Need to Know How Someday – If you think you know how to invest a million dollars by putting it in stocks and bonds, you could be doing yourself a big disservice. Here's another way..
Edgar @ Degrees and Debt writes Who Doesn't Like Freebies? – Collection of ways to get freebies!
John @ Fearless Men writes 5 Shopping Strategies for Online Savings – Shopping online has been the craze the past few years. Every retail store better have an online presence if they want to keep up with their competitors. But what do we, the shoppers, need to know so we don't get scammed into spending our heard earned money?
Jessica @ Budget for Health writes Parable of the Rich Fool – The Parable of the Rich Fool is a story many of us can relate to. It's easy to let money rule and define our lives instead of being good stewards with it.
Jon Haver @ Pay My Student Loans writes Best Student Bank Accounts – Having a student bank account is important for undergraduates to enjoy their time at college, while not falling into the deep end of debt and student loans. Saving every penny can lead to a life of paying lower interest rates and staying in the black. However, it can be difficult to find the right bank account to meet a student's needs.
David Bar @ Bar Whiz Blog writes How To Read The Economy Based On Sales Of Alcohol – This shift from consumers buying low-end value brands to purchasing high-end brands, both in the liquor stores and in restaurants and bars, can be seen as a very positive sign for economic recovery, both for bars, liquor stores, spirits manufacturers, and even the economy as a whole.
Kyle @ My University Money writes More Money for Beer and Textbooks – If you are about to begin your post-secondary journey, are currently trying to navigate those bumpy waters, or know someone that is, More Money for Beer and Textbooks is the cure for massive student debt, credit card bills that grow larger by the month, and the stress that accompanies financial worries.
Wealth Effect Blogger @ Your Wealth Effect writes 8 Investment Lessons from the Recent Grammy Awards – If you read too many personal finance blogs you start to see investment lessons in random places such as the recent Grammy Awards.
Darnell @ Excess Return writes How to Choose an Investment Strategy – To make a crude analogy, investments strategies are like fingerprints everyone's is unique. When an individual decides to craft a portfolio they need to devise an investment strategy that meets their individual circumstances. They must factor in their age, the amount of money that they will be able to invest, the amount of time that they will be able to devote to their investing and their ultimate goal.
Myscha @ Financial Highway writes 21 Cheap Business Ideas – Many people are tempted to try earning a living outside of traditional employment but are daunted by thoughts of franchise fees, employee salaries or overwhelming equipment costs prior to making any income from a venture. Here are twenty-one cheap business ideas for enthusiastic individuals with limited funds.
John S @ Frugal Rules writes Finding Qualified Help for Eliminating Debt: 5 Steps – If you're in credit card debt, there are various services which can be very helpful in get out from under the debt. The key is to do your research to make sure you choose a reputable service.
Jules Wilson @ Faithful With a Few writes 10 Ideas For a Home Business – Home Business Ideas can oftentimes lead to scams. Here's how you can use your own skills, knowledge, and experience to earn money from home!
Jules Wilson @ Fat Guy,Skinny Wallet writes Lessons Learned from New Insurance Cards – Were your Health Insurance Cards Stolen? If so, read this post to find out exactly what you need to do and what you have to be careful of!
Nick @ A Young Pro writes The Value of Real Networking – You read a lot of posts these days about how to improve your LinkedIn profile or how to use social media to network. This is not one of those posts. This post discusses the value of real networking with real people.
Emily @ One Smart Dollar writes Understanding The Child Tax Credit – It's tax time so you are going to want to make sure you fully understand the child tax credit to maximize your tax savings.
Will @ Card Guys Blog writes Why pay an annual credit card fee? – "Why should I pay an annual fee for my credit card, when so many credit cards come with no fee?" That is a good question, and believe it or not there is a good answer.
Lynn @ Wallet Blog writes A Recipe for Savings: How to Cut Costs By Baking Your Own Bread – While it would take less time to run to the store, for just one thing,inevitably it ends up in $30 spent from my pocketbook. But doing your own baking can save you on tha – Turns out, it's pretty inexpensive to bake your own bread.
Jason Hull @ Hull Financial Planning writes Humility in Business – This article explains how hubris almost cost me my previous company; we had a huge contract and then rested on our laurels. Don't make the same mistakes I did with your small business!
Little House @ Little House in the Valley writes Paying Down Debt with Windfalls and Good Fortune – So far, 2013 has been a year of good fortune for me so far (knock on wood, right?) I've had a couple of unexpected jobs pop up that have allowed me to pay down some of the credit card debt I racked up last year and I'm really close to a salary increase of monumental proportions (I'll have more information on that in the next 3 weeks). I'm feeling a little, dare I say, lucky.
FMF @ Free Money Finance writes We Bought Property #2 – I've been busy on the shopping front and have purchased two 4-unit buildings.Since we closed on this property at the end of December, there are still a lot of things in flux. But here are some highlights to give you a flavor for the set-up. As promised, I will update you as time goes on and new developments occur.
Jacob @ My Personal Finance Journey writes How To Save Money In The Garage – This post describes different steps you can take in your home garage to help save you money.
Glen Craig @ Free From Broke writes Watch Out for Senior Fraud and Scams – Seniors are often targets for financial fraud. Take a look at some of the more common types of senior fraud and scams that are being used.
The following two tabs change content below.
Sean Bryant
Sean Bryant created OneSmartDollar.com in 2011 to help pass along his knowledge of finance and economics to others. After graduating from the University of Iowa with a degree in economics he worked as a construction superintendent before jumping into the world of finance. Sean has worked on the trade desk for a commodities brokerage firm, he was a project manager for an investment research company and was a CDO analyst at a big bank. That being said he brings a good understanding of the finance field to the One Smart Dollar community. When not working Sean and his wife are avid world travelers. He enjoys spending time with his two kids and dog Charlie.
Latest posts by Sean Bryant (see all)