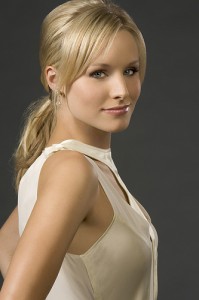 Let's face it, sometimes saving money seems decidedly unglamorous. When you're clipping coupons and obsessively checking your bank balance, you might be tempted to dream about what it would be like to be rich and famous. After all, the golden boys and girls of Hollywood live in the lap of luxury, right? Not exactly. Some famous faces are known for their frugal habits rather than their spending sprees. Hey, I always say that the people with the most money are those who don't act like it. Case in point: my wealthy father-in-law who drives an old clunker without air conditioning. Check some more awesome examples of celebs that don't let their major status affect their bank balance.
Victoria Beckham. World-renowned soccer husband? Check. Past pop singing career? Check. Majorly successful fashion line? Oh yeah. Despite all that, Victoria Beckham is all about the deal. She reportedly uses coupons at the grocery store, while her hubby refuses to split the bill equally at dinner with friends; he pays for his portion only.
Tyra Banks. Tyra is worth an estimated $75 million dollars, but she spends more like someone making $75K a year. She's a serious lover of free hotel toiletries and recently redid an entire office to match the carpet because the carpet was too expensive to replace.
Paul McCartney. Despite being one of the richest pop stars of all time, out favorite Beatle is famously frugal. His own daughter Stella complains about his tight-fisted ways after he offered to pay for state school tuition, not pricey private school fees.
Jay Leno. The guy with one of the most extensive car collections in history is actually pretty cheap when it comes to the day-to-day. In fact, he claims that he's saved every penny of his Tonight Show salary, living instead on the cash he rakes in as a comedian instead.
Sarah Michelle Gellar.
Buffy the Vampire Slayer is now a slayer of deals. She's all about shopping on double points days, shopping with coupons and using reusable bags at the store to get her discount. Nice!
Glenn Close. While other celebs are flying high in first class or private planes, Glenn slums it with the rest of us by flying discount airline Jet Blue. Hey, they have more leg room, right?
Mick Jagger. One of the most famous rock stars of our time, Mick Jagger definitely doesn't spend like a rock star. While he's said to be generous when it comes to gifts, he doesn't like overspending on the day-to-day stuff. In fact, his ex-wife noted that he made her pay for household expenses out of her own purse.
Kristen Bell. Cutie comedy queen Kristen Bell is known for playing free-spirited characters, but she's not all that free-spirited with her funds. Haute couture can cost a pretty penny, and money sense might be why Kristen was spotted wearing a $45 frock from Target.
Tobey Maguire. Growing up with little money taught Tobey Maguire to be careful with his funds. He's notoriously careful with his money, happily donning a tee and jeans over a pricey tux.
Warren Buffet. The third richest man in the world might be worth $44 billion, but you won't catch him living the high life. He still lives in the house he purchased 40 years ago for a cool $31K and he recently upgraded his Lincoln Town Car… for a 6-year-old Caddy.
Feeling better yet? It just goes to show that penny pinching isn't only for the low of income. Smart celebs know that when it comes to money, less is more. I bet you never thought you'd hear this, but maybe you'll want to be more like Mick Jagger one day.
Jae Curtis is a 20-something mom of two. She's an experienced style expert, treating high fashion on a tight budget like an Olympic sport. When she's not writing about pop culture, finance, health, parenting and style, she's blogging at How Not to Dress Like a Mom. Jae grew up in Toronto, Canada, but now resides in Utah with her husband, two kids, and prized shoe collection.
Did you enjoy this article? If so sign up for our daily newsletter so you can stay on top of every personal finance topic we cover. Also check us out of Facebook, Twitter and Google+.
Image Credit
The following two tabs change content below.