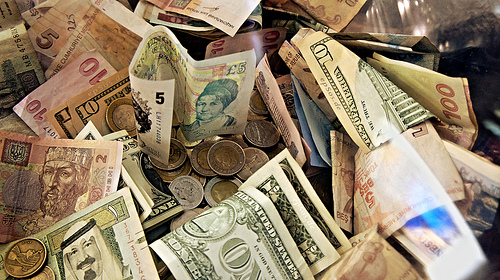 Wealth management first existed as a concept in the 1990s and it has grown in stature ever since. Wealth management firms offer a number of options for customers and their financial services range from estate planning to pension management. Wealth management companies can help you no matter what your income, so whether you're struggling with money or want to re-evaluate your assets, a wealth management company could be able to help you.
What Do Wealth Management Companies Offer?
Some of the best wealth management companies offer a wide variety of services that the client can take advantage of. Pensions and wealth management is a key part of this, and companies such as High Street Wealth Management specialize in services such as this, ensuring that you get the best deal from your pension.
Do You Think Your Pension Will Be Hard To Stretch?
With the overall value of pensions falling and the general cost of living rising, people are finding it harder and harder to make their pensions stretch through their retirement. If you are feeling the same and you're finding that your pension just won't stretch far enough, employing a wealth management company to help advise you could be a worthwhile step. Consultations are generally free and it never hurts to ask questions that you might have.
People are increasingly leading busier lives and, due to this, many people fail to search around for the best deal. Due to this, people struggle to make their retirement pot stretch all the way through their retirement years. Remember, people spend almost all of their adult life looking forward to the joys of retirement and, if you've not budgeting and saving properly, it will be impossible to enjoy due to the stress and strain that money shortages bring.
Financial Planning From Experts
So, if you're not quite in control of your finances, or if you're unsure if there's a better deal elsewhere, you should seriously consider enquiring with a wealth management company. Due to the fact that wealth management companies only employ people who are experts in the financial and investment markets, you know that your money is in safe hands and, what's more, you can still stay in complete control of your financial situation as a wealth management company should never invest unless you ask them to.
Hopefully this beginner's guide has given you some helpful advice but, if you're still unsure, ask the experts today.
The following two tabs change content below.
Sean Bryant
Sean Bryant created OneSmartDollar.com in 2011 to help pass along his knowledge of finance and economics to others. After graduating from the University of Iowa with a degree in economics he worked as a construction superintendent before jumping into the world of finance. Sean has worked on the trade desk for a commodities brokerage firm, he was a project manager for an investment research company and was a CDO analyst at a big bank. That being said he brings a good understanding of the finance field to the One Smart Dollar community. When not working Sean and he wife are avid world travelers. He enjoys spending time with his daughter Colette and dog Charlie.
Latest posts by Sean Bryant (see all)