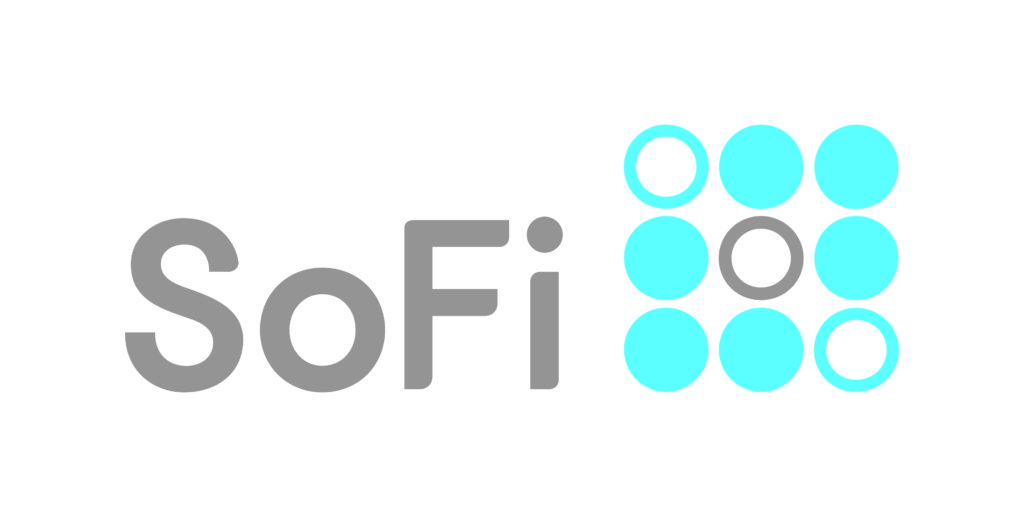 SoFi Review: Student Loan Refinancing
When I first heard about SoFi, I was skeptical. Could there really be a company out there that could give me a lower interest rate on my student loans? I started researching because I was determined to figure out the catch. But what I actually found was an opportunity to bring simplicity to my student loans and so much more!
What is SoFi?
To be clear, SoFi calls themselves a "finance company," because they're different from a bank. Along with student loan financing, they have services including mortgages, personal loans, and wealth management services. And, unlike a bank, they're extremely focused on their members. They offer members innovative tools like an online member community, an entrepreneur program to support members' business endeavors, and career-building tools. SoFi knows that when they help their members achieve their career goals, those members are more likely to be successful and continue on a path of financial security.
SoFi's Student Loan Refinancing
This is SoFi's most popular service, and it's not hard to see why. Paying high interest rates on your loans can seem like an unfair burden when you're focusing on building your career. Not only can SoFi offer you a lower interest rate, they'll give you all their member benefits, like career coaching and financial advice. SoFi has a minimum loan amount of $5,000, which is lower than some other lenders out there, plus there's no origination fee for your new loan. They're fully transparent with all their fees too — or should I say, lack thereof?
Fixed rates start at 3.38% and variable rates start at 2.37%. That includes the autopay discount of 0.25%. Even so, that's probably half (or less!) of the rate on your current student loans. Whether you have federal or private loans, you can refinance to save a ton of money over time with SoFi. Plus then you'll get all the benefits of being a member, like career coaching and wealth management services.
More Flexibility than the Competition
Another great feature of SoFi's student loan refinancing is that they offer a variety of loan timelines, including 5-year plans, 7-year plans, and even 15 or 20-year plans. Instead of being stuck in your one-size-fits-all repayment plan, you have many more payback period options. This kind of customized approach just goes to show how well SoFi understands their members.
VIP Customer Service
No one pays back their loans overnight — if you had that kind of cash, you wouldn't need to refinance in the first place. That's why it's extremely important to consider the kind of service you'll be getting from your lender. Unlike a traditional bank, SoFi's low-stress application and approval process is completely online. It's amazing how quickly they can process your application and get you approved. Within a few hours, you'll typically get a notification of whether you're approved. And in just a couple days, you'll have the funds deposited directly into your account!
If you ever have a question about your application, your loan, or any of SoFi's services, their helpful customer representatives are only a phone call away. You'll get to speak to a real human who can answer your questions and offer you individualized advice. Every interaction you'll have with SoFi is sure to be smooth and positive — way better than dealing with a dusty old bank!
Tools to Help You Grow
Whether your career is pretty established or you're just starting out, SoFi can offer you fantastic support to grow professionally. So if you're a member with one of their products, you get full access to their full suite of career strategy services. They'll teach you skills like how to interview like a rockstar and negotiate like you're already the CEO. You can use their resources to brush up your resume and enhance your online presence to develop your professional brand. Or, if you want a more personalized approach to tackling your career dreams, have a one-on-one conversation with a coach. SoFi is committed to helping you along your journey, both professionally and financially.
Sign up and Refinance Your Student Loans Today!
More than Student Loans
Being financially successful means so much more than tackling your student loans. That's why SoFi has personal loans and mortgages too.
SoFi Mortgages
There are many different mortgage lenders available, but of course, SoFi has put their personal touch on mortgages. If you have a significant level of income but haven't saved a lot for a down payment, then this is the lender for you! The underwriting process is competitive; to be considered, you'll need a strong credit history and enough income that paying a mortgage would be no sweat. However, if you're qualified, you'll reap the rewards.
Unlike a traditional lender, there are no application or loan origination fees. Only a 10% down payment is required, which is just half of the industry standard of 20%. The closing fee is around 1% on average, which is much lower than the competition's rates of 2-5%. And we still haven't talked about the mortgage loan itself! SoFi applies their same low-interest rate philosophy from their student loans to their mortgages. At the time of publishing this article, rates start at about 3.039% for a 15-year fixed mortgage or 3.394% for a 30-year fixed mortgage. This all depends on your down payment and other qualifications. They also have 7/1 adjustable rate mortgages (ARMs) to add to the list of options.
Streamlined Mortgage Application Process
Just like with student loan refinancing, the mortgage application process is as simple and fast as they come. Once you're pre-qualified, you can move forward to pre-approval by submitting all your necessary documents. Online, of course. According to SoFi, the average turnaround time from application to closing is less than 21 days. In a market where the best homes sell quickly, a lender who moves that fast is a valuable asset!
As if that weren't enough, SoFi gives their mortgage members all the additional perks that their student loan members get. So you can say hello to career coaching and professional branding services once you're settled into your new home. And any time you have a question, SoFi's amazing customer service will be there to help.
Personal Loans
Personal loans are a smart, lower-interest way to pay off various kinds of debt. Especially if you have credit card debt, it's worth looking into the kinds of low rates that SoFi can offer. Unlike with other types of personal loans, there's no penalty for prepayment. That means you won't be charged extra if you are able to pay off your loan early. Their personal loan rates are generally lower than even the lowest credit card APR available. So, it's smarter to take out a personal loan through SoFi than to open a new credit card to transfer a balance. You may want to think about a personal loan as a lower-interest replacement for other debts as well, such as your car payment or medical bills. Depending on where you live, personal loans are available for amounts as low as $5,000.
How do I become a SoFi member?
The application process is another thing that makes SoFi refreshingly different from a bank. They take more than just your credit score into consideration when you apply for refinancing or a new loan. They take a personalized approach and look at your educational background, career path, and saving habits. SoFi looks for people who have responsible spending habits, a reliable monthly cash flow, and a solid employment history. Applications can be completed online, usually in 20 minutes or less. So you can squeeze in your full application over your lunch break, or just take 5 minutes to see whether you're pre-qualified.
Are you ready to get started? Sign up today and you'll receive a $100 welcome bonus when you refinance a student or parent PLUS loan, or take out a personal loan.
Sign up and Receive $100 bonus from SoFi
The following two tabs change content below.
Lucy Oake
Lucy Oake is a business analyst by day and a blogger by night. In her free time, she can be found sipping a drink at a local brewery, hiking the beautiful trails of Northern Minnesota, or competing in a karaoke contest. Her dream is to open and run her own brewery-bakery.
Latest posts by Lucy Oake (see all)