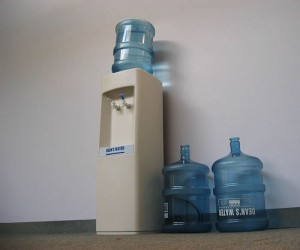 Surviving day-to-day office politics is a challenge that most individuals face in a corporate workplace. Gossip regularly takes place around the proverbial water cooler, personal belongings get misplaced, and there are always issues with efficiency that need to be addressed by human resources or upper-level management. In 2013, these issues can be addressed by incorporating the following policies and procedures into any corporate setting:
Keeping discussions about personal matters out of the office
Make it your company's policy to discipline any member of the staff that are caught talking about other employees in a manner that is unrelated to work. Particularly at a time when anti-bullying messages are so prevalent in schools to protect children, workplaces should be protecting their staff from similar treatment. Bullying can impact people of all ages, in all environments, and this kind of gossip is detrimental to a healthy work environment.
Identify personal belongings
Bringing personal items into the workplace can help employees feel more comfortable and at home when they come into work every day. However, items can get misplaced, and inadvertently passed around between staff (or, in extreme cases this may happen purposefully). Customized merchandise, like that from InkHead or Vistaprint, can be personalized so it is identifiable by its rightful owner. These office products can also be branded for marketing distribution.
Make staff accountable
If staff members seem to be working in an inefficient manner, make them accountable by making them abide by deadlines, and submit progress reports at various stages of project completion. Salaried office staff may not be as focused on efficiency as those that are paid by the project, as they receive a paycheck simply by sitting at their desk during the designated hours regardless of how much they accomplish (as long as their lack of productivity goes unnoticed). By setting up mandatory progress reports, management can ensure that staff are doing the job that they are being paid to do.
Promote team building
Team building activities can build trust, and help people within the same organization bond. It is particularly important to build trust and understanding between management/executives and the rest of the staff. Once there is a mutual respect, employees are more likely to try harder to contribute to the overall success of the company. Motivating employees is an essential part of running a developing business.
Final thought
The above policies and procedures not only benefit the company, but they ultimately benefit the employees as well. Even if the staff members need to employ more effort to abide by the policies and procedures, they ultimately provide for a happier, healthier work environment.
The following two tabs change content below.
Sean Bryant
Sean Bryant created OneSmartDollar.com in 2011 to help pass along his knowledge of finance and economics to others. After graduating from the University of Iowa with a degree in economics he worked as a construction superintendent before jumping into the world of finance. Sean has worked on the trade desk for a commodities brokerage firm, he was a project manager for an investment research company and was a CDO analyst at a big bank. That being said he brings a good understanding of the finance field to the One Smart Dollar community. When not working Sean and his wife are avid world travelers. He enjoys spending time with his two kids and dog Charlie.
Latest posts by Sean Bryant (see all)