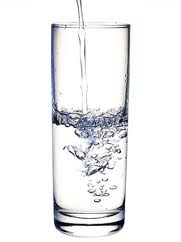 It has been said that the Average American family will eat out three times each week.  Some might be more and some might be less.  That can get expensive but sometimes when our lives get busy it is one of the best ways to be able to sit down as a family.
Have you ever thought about how much money you could save by just cutting out one simple part of that meal, your drink?  Prices of everything have skyrocketed over the past few years.  If you want to buy a coke it will cost you $2.50.  If you want to buy a beer, a domestic will cost $3-$4 and a craft beer can cost $6 or more.
Now I want you to consider how much money you could save as a family if you just ordered water with your meal.  You're not being cheap, you're being frugal and healthy.  Let's face it water is much better for you that a coke anyways.
Now let's add up what a family of four could really save if they just ordered water with their dinner.  Let's assume they go out to eat 3 times per week.

Cost of Coke – $2.50
X
Number of people – 4
X
Number of times out to eat – 3
X
Weeks in a Year – 52
=
$1,560 Savings
I don't know about you but I can think of a lot of things I would rather do with over $1,500. Next time you go out to eat think of these number before you order that soft drink. Think about what else that money could be going towards.
The following two tabs change content below.
Sean Bryant
Sean Bryant created OneSmartDollar.com in 2011 to help pass along his knowledge of finance and economics to others. After graduating from the University of Iowa with a degree in economics he worked as a construction superintendent before jumping into the world of finance. Sean has worked on the trade desk for a commodities brokerage firm, he was a project manager for an investment research company and was a CDO analyst at a big bank. That being said he brings a good understanding of the finance field to the One Smart Dollar community. When not working Sean and he wife are avid world travelers. He enjoys spending time with his daughter Colette and dog Charlie.
Latest posts by Sean Bryant (see all)