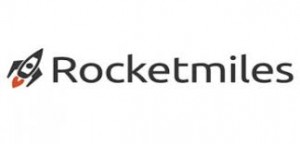 Update: Through March 28, 2014 you will earn 2,000 bonus miles when you book your hotel stay through Rocketmiles.
A lot of you who know me are aware that I have become a serious travel rewards junky.  I get excited when I find a new way to earn additional frequent flyer miles. My wife and I currently have around 400,000 miles spread out between American Airlines and Chase Ultimate Rewards (which I usually transfer to Hyatt or Southwest Airlines.)  All of these miles have been earned from the sign up bonuses we have received from travel reward cards and our every day purchases.
If you are a frequent traveler and a rewards addict then you are going to love using RocketMiles. RocketMiles is the newest way to book hotels, however, with them you will receive a variable amount of frequent flyer miles for each stay.
How RocketMiles Works
RocketMiles hand picks each and every hotel that they work with. These are some of the best hotel chains, so you don't need to worry about sifting through two star hotels where you are going to be scared to touch anything in your room. They choose hotels that are centrally located where the majority of people want to stay. The hotels are in the heart of the action.
To book your hotel, all you need to do is choose the city, the dates you are planning on staying and then your favorite frequent flier program. Within four weeks of your stay, you will see that the miles have been added to your frequent flyer account.
What Frequent Flyer Programs Work with RocketMiles?
Right now RocketMiles works with the loyalty programs I have listed below.  They are currently working to partner with even more.
American AAdvantage
Delta SkyMiles
HawaiianMiles
United MileagePlus
US Airways Dividend Miles
Virgin America Elevate
Cost
You might be earning a bunch of frequent flyer miles, but you won't be paying more for your stay. To make sure of this I did a comparison with a hotel booked through RocketMiles and also through Hotels.com. I choose the Hyatt Regency New Orleans from January 10, 2014 through January 12, 2014.  As you can see from the images below the cost of the room is going to be the same.  The only difference is that I will be earning a 3,000 United MileagePlus award for the weekend stay.
Hotels.com
RocketMiles
The Downsides of RocketMiles
As I have been looking through RocketMiles, I have been trying to spot any possible negatives to the program and I have only come up with two.
Can't Receive Hotel Rewards
If you are a frequent traveler who likes to collect hotel rewards, then you might be disappointed to know that you will not be able to earn any hotel rewards for your stays. You will only get your RocketMiles good towards the airline of your choice.
Any stay that you book through RocketMiles should count towards your elite status at the hotel. If you stay at hotels a lot, then you know the huge upside to elite status. It means you will have additional perk like room upgrades, free WiFi and more.
Limited Cities and Hotels
RocketMiles is extremely new, which means they are still in the process of building. Right now they offer hotels in most major cities and are working to add even more as I write this review.
The number of hotels that they offer is a little slim, but it's for a good reason.  They don't want to add hotels that are less than ideal. Most hotels are four star or above and are hand picked by staff. They want you to be confident that you are going to enjoy your stay.
Final Thought
For frequent travelers like myself, I was extremely excited to hear about RocketMiles. Even though I do everything I can to travel for free there was a time when I didn't have a lot of reward points and I did have to purchase my hotel stays. RocketMiles is where I will be going from now on because I am confident that I will get a great price and I am going to be rewarded with airline miles.
Sign up now for RocketMiles and you will receive 1,000 free frequent flyer miles to the airline of your choice after you book your first hotel stay.
The following two tabs change content below.
Sean Bryant
Sean Bryant created OneSmartDollar.com in 2011 to help pass along his knowledge of finance and economics to others. After graduating from the University of Iowa with a degree in economics he worked as a construction superintendent before jumping into the world of finance. Sean has worked on the trade desk for a commodities brokerage firm, he was a project manager for an investment research company and was a CDO analyst at a big bank. That being said he brings a good understanding of the finance field to the One Smart Dollar community. When not working Sean and he wife are avid world travelers. He enjoys spending time with his daughter Colette and dog Charlie.
Latest posts by Sean Bryant (see all)