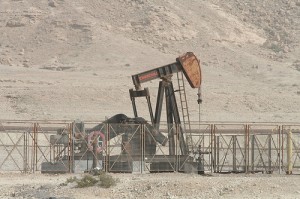 The following is a guest article
Since most small businesses have less money to work with then their larger counterparts, they have to be more careful when it comes to managing their expenditures. While this sounds useful, it seems that some small enterprises aren't paying attention to the amount they spend on energy, despite the fact that many of them are concerned with how much gas and electricity is costing each month.  A poll undertaken by OnePoll revealed that just over half of the businesses they spoke to were worried about the rising cost of energy.
51 percent of companies who spoke to OnePoll said that they were worried about the cost of energy, although only 19 percent had given responsibility for handling energy bills to their finance teams. More worrisome is that 14 percent of businesses who replied to the survey said that no-one in their company had direct responsibility for dealing with energy costs whereas the rest said that a clerical worker handled them.
This news is surprising because over the past few years energy prices have gone through the roof. Also, for many small businesses, one of their largest overhead expenses is energy.  Because of that, a greater amount of attention is needed to try and reduce the amount spent. However, it might not have occurred to small businesses throughout the UK that there are other ways in which energy costs can be slashed, as a spokesperson from energy saving experts Make It Cheaper explained in detail:
"As far as energy costs are concerned, businesses should keep two things in mind: how much is being used and what the cost is per unit. One reason why businesses are facing higher bills for gas and electricity is that they're seldom in contact with their energy supplier, which means that, when the contract is automatically renewed, they end up paying even more because the cost per unit rises. Switching to another energy supplier could be the solution to this problem, so it's important for small companies in particular to monitor how much they pay for their energy supply."
Energy costs can be easier to manage than many owners of small businesses may realize.  By looking for better deals with different energy suppliers, determining if energy is being wasted and simply looking at how much they're actually paying, they could eventually reduce their energy bills, which in turn will make it easier for them to spend on other parts of their business.
If you're running a business, and truly believe in it's potential, why not enter the Inspired Cash Flow Small Business Competition for a chance to win up to £1M in business funding free of charge for 12 months. Terms and conditions apply, for details visit Hitachi Capital Invoice Finance.
If you are a small business owner do you have any worries about rising energy costs?  How do you handle it?
The following two tabs change content below.
Sean Bryant
Sean Bryant created OneSmartDollar.com in 2011 to help pass along his knowledge of finance and economics to others. After graduating from the University of Iowa with a degree in economics he worked as a construction superintendent before jumping into the world of finance. Sean has worked on the trade desk for a commodities brokerage firm, he was a project manager for an investment research company and was a CDO analyst at a big bank. That being said he brings a good understanding of the finance field to the One Smart Dollar community. When not working Sean and his wife are avid world travelers. He enjoys spending time with his two kids and dog Charlie.
Latest posts by Sean Bryant (see all)