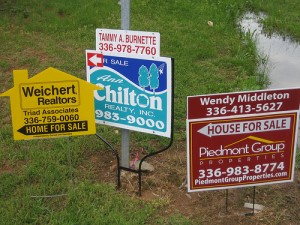 Although buying a house is one of the biggest, if not the biggest, purchase you are likely to make in your entire life, many borrowers forget how easy it is to make errors that can result in significant financial losses. It's all the more surprising when you consider that it's quite easy to avoid them, just by committing time and effort to understanding the financial instrument you want to take advantage of.
Research is Everything
The most important rule when it comes to mortgages is doing your research. Far too many borrowers lose money due to not spending time learning about their options and comparing them. Even if they spent time developing a firm understanding of a mortgage, they often forget to shop around for terms and interest rates. Avoid creating an unnecessary drain on your finances by visiting as many lenders as possible and gathering information, in print, when possible, on the terms they propose.
Research becomes even more important when it comes to refinancing an existing mortgage. Many borrowers only pay attention to refinance rates or the best mortgage rates, forgetting that refinancing is essentially taking out another loan to cover your old one. This means that you will have to cover all the costs associated with processing a loan application again. Closing costs can total thousands of dollars, which makes devoting time to research all the more important.

Trust is Good, But Not in Finance
While many lenders are reputable and reliable, it is wise to remain skeptical at all times. This is especially important when it comes to closing costs, which are sometimes unnecessarily bloated by the lender. Regardless of whether it's ill intent or just a temporary lack of organization, you should always review your terms and costs with a critical eye. If some costs seem unusually high, be prepared to dispute them with your lender. Sometimes simply asking about them is enough for the lender to lower the fees associated with processing your loans.
Likewise, you should also verify the attractiveness of given terms and rates on your own. This is especially important when it comes to buying points to lower interest or refinancing. In these cases, you may have to stay in your home for several years in order to break even on your investment in points or closing costs.
Don't Panic
Many people are intimidated by the sheer complexity of the mortgage business and all the exotic terms associated with it. However, you shouldn't be. When deciding on a mortgage, be sure to consider all possible options and research them thoroughly.
A perfect example are the different types of interest rates. Many borrowers settle on fixed rate mortgages because they believe that adjustable rate mortgages (ARMs) always result in higher interest rates down the road.
This is not true. ARM rates are tied to economic indicators and change accordingly, but never without a reason. The change in interest rates are also governed by the lending agreement, which specifies intervals between rate updates, the maximum amount by which it can change, the minimal and maximal interest rates, and more.
The following two tabs change content below.
Sean Bryant
Sean Bryant created OneSmartDollar.com in 2011 to help pass along his knowledge of finance and economics to others. After graduating from the University of Iowa with a degree in economics he worked as a construction superintendent before jumping into the world of finance. Sean has worked on the trade desk for a commodities brokerage firm, he was a project manager for an investment research company and was a CDO analyst at a big bank. That being said he brings a good understanding of the finance field to the One Smart Dollar community. When not working Sean and he wife are avid world travelers. He enjoys spending time with his daughter Colette and dog Charlie.
Latest posts by Sean Bryant (see all)