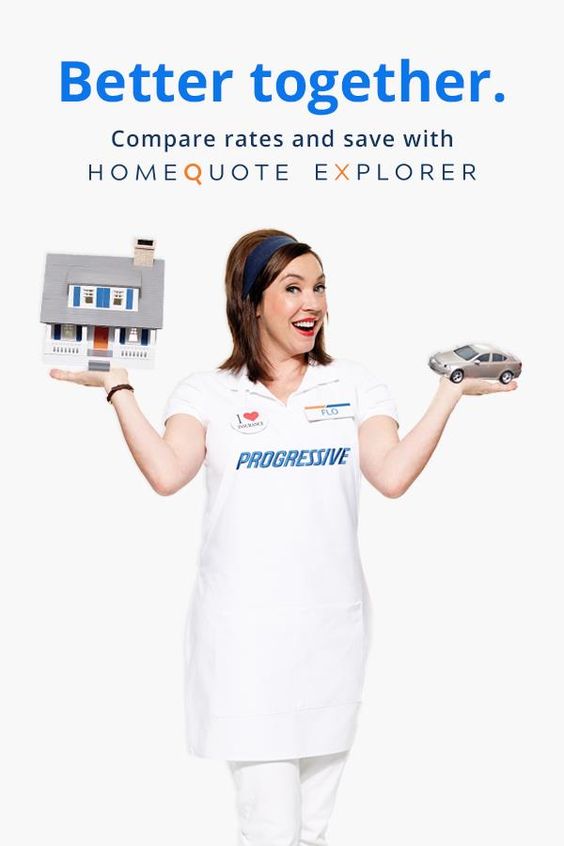 Progressive HomeQuote Explorer Review
This is a sponsored post written on behalf of HomeQuote Explorer.
As you look for ways to slash your expenses, insurance may not always come to mind.  Some insurance companies are counting on you to buy your insurance and then forget all about it.  Rates creep up, and without you knowing it, you're paying much more than you need to. Protecting your assets doesn't have to be expensive
Many financial experts recommend shopping around for your home and auto insurance every two or three years.  This gives you enough history with one company that you won't be "dinged" when you move to the next, while allowing you to determine if there is a better rate and coverage option for you. But shopping around for that insurance can be a pain—especially when you have to call multiple companies to get quotes.
Progressive Insurance has made it easier than ever to compare rates with their new HomeQuote Explorer. This innovative new experience allows you to plug in your information in one place, and receive quotes for rates and coverages from multiple insurance companies.  From there, you can choose which fits your budget the best.
How HomeQuote Explorer Works
I wanted to see how the quote process worked, so I went through the system and plugged in my information.
The first box you will see asks you to enter your zip code and select "homeowners" from a dropdown menu.
On the next screen you enter your address.  The software now searches public records to get the basic details on your home (when it was built, how many square feet, etc.).
Clicking "Next" will land you on a screen to enter your personal details.  The only question you can skip is your social security number, the rest are mandatory.  For an accurate quote it's important to give accurate information.
On the next few screens you will give additional information about the home.  You indicate the number of garages, the type of roof (and when it was last replaced), what type of flooring you have, and a bit more.  There are small pictures that give you an idea of what each type of material looks like in case you aren't sure.  This gives the system all the information that it needs to build a quote that matches your needs.
Next, you enter a few final personal details, like when you bought the house, when you moved in, marital status, and if you have any dogs that live with you.  Hit the "Show Rates" button and you receive quotes and rates from multiple companies (keep in mind that quotes can change if claims history is different than you indicated, and in some cases your credit score comes back less than perfect).
You can complete the buying process online, you can call an agent, or you can have them call you.  It's about as straightforward as it gets.
The Perks of HomeQuote Explorer
One of the biggest drawbacks to finding the lowest cost insurance is trying to shop around.  If you have talked with an insurance salesperson before, you know that they can at times be a bit pushy (for lack of a better word).  This turns me off.
The biggest perk of the HomeQuote Explorer is everything can be done online.  Those who would rather not talk with a member of the sales team don't have to.
Another perk is that you don't just see one company's quote.  You get multiple quotes from multiple companies listed side-by-side.  No need to call a dozen agencies; it's all done in one place.
The Disadvantage of HomeQuote Explorer
What many people don't understand about homeowner's insurance is that there is more to it than simply buying coverage to protect your assets.  Policies can be tweaked, customized, and modified to fit exactly what you need.  It's hard to do that on the software without knowledge of what changes will result in what outcomes.
The biggest challenge when using HomeQuote Explorer is the same as the biggest perk: it's all done online.  While you can call and speak with an agent, some people prefer to talk with someone and explain their situation than to try to do everything over the phone.
Also, depending on where you live, you may get a limited number of quotes.  While HomeQuote Explorer does pull from multiple companies, it can't pull all of the companies.  So you still have to do some legwork to find the best rates out there.
Why you should use HomeQuote Explorer
When you're looking for a new insurance company, you want to find one that is going to offer you the best coverage for the best rates.  This network of home insurers provides you a wide range of options side-by-side.
And they are no obligation quotes, so you might as well take advantage of this tool that may save you time and money on your home insurance.
The following two tabs change content below.
Scott Sery
Scott Sery is a native to Billings, Montana. Within an hour in nearly any direction he can be found fishing, hunting, backpacking, caving, and rock or ice climbing. With an extensive knowledge of the finance and insurance world, Scott loves to write personal finance articles. When not talking money, he enjoys passing on his knowledge of the back country, or how to live sustainably. You can learn more about Scott on his website
Sery Content Development
Latest posts by Scott Sery (see all)