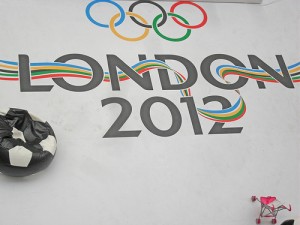 I will have to admit that I haven't been watching very much of the olympics over the past week.  I'm going to be heading up in the mountains for a long weekend tomorrow so I will probably end up missing a few more days.  My hometown is sure holding strong over the last two Olympics though.  Four years ago, Shawn Johnson, who is from West Des Moines, IA and went to the same high school as I did, ended up winning gold in gymnastics.  Now yesterday Gabby Douglas won the overall individual gold in gymnastics.  Gabby has been living in West Des Moines and training at the same gym as Shawn did.
Being an avid outdoors person I favor the winter olympics because of skiing and snowboarding, but it has been fun to briefly catch some of the swimming and kayaking.  Have all of you been watching the olympics?  What has been your favorite sport to watch?
Some Personal Finance Reading for This Weekend
Importance of RSS Readers in Blog Marketing – Modest Money
We Are Costing Each Other Money – Add Vodka
Help I Can't Turn The Water Off – See Debt Run
Dual Income No Kids – Making Sense of Cents
MoneyCard vs Greendot Prepaid Credit Cards – Work Save Live
Do I Need a Personal Trainer? – Young and Thrifty
My First Dine and Dash Experience – Finance Fox
Three Reasons You Should Love Dividend Stocks – Money Q&A
What is FDIC and How Does it Make us Better? – Free From Broke
Carnivals and Mentions
Carnival of Financial Planning
Weekend Ramblings and PF Blog Love
The following two tabs change content below.
Sean Bryant
Sean Bryant created OneSmartDollar.com in 2011 to help pass along his knowledge of finance and economics to others. After graduating from the University of Iowa with a degree in economics he worked as a construction superintendent before jumping into the world of finance. Sean has worked on the trade desk for a commodities brokerage firm, he was a project manager for an investment research company and was a CDO analyst at a big bank. That being said he brings a good understanding of the finance field to the One Smart Dollar community. When not working Sean and his wife are avid world travelers. He enjoys spending time with his two kids and dog Charlie.
Latest posts by Sean Bryant (see all)