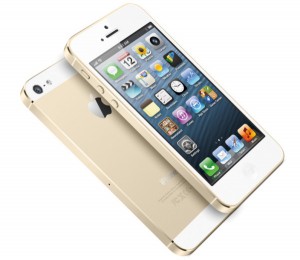 The new Apple iPhone 5S and 5C went on sale Friday and mine has been ordered.  Usually I wouldn't be upgrading my phone, but this time it was a major need.  Last winter I decided it would be a good idea to send my old iPhone through the washing machine.  Needless to say it didn't make it out alive.  Since I wasn't do for an upgrade at the time, and there was no way I was going to spend $500 on a new one, I opted to use my 6 year old Blackberry.
I never realized how much I loved my iPhone until I had to go back to a Blackberry that had a scroll ball.  So the new iPhone 5S should be at my door the first week in October and I can't wait to check out the new iOS 7 that it has on it.
Enough about my less than frugal purchase this week, here are some of my favorite personal finance articles.
Is College an Investment? – The College Investor
What if I Never Borrowed Money Ever? – I Heart Budgets
Five Ways to Minimize Student Loan Debt – My University Money
ETrade Review: Detailed Breakdown of ETrade – Modest Money
Looking for a Job, While on the Job – 20's Finances
The following two tabs change content below.
Sean Bryant
Sean Bryant created OneSmartDollar.com in 2011 to help pass along his knowledge of finance and economics to others. After graduating from the University of Iowa with a degree in economics he worked as a construction superintendent before jumping into the world of finance. Sean has worked on the trade desk for a commodities brokerage firm, he was a project manager for an investment research company and was a CDO analyst at a big bank. That being said he brings a good understanding of the finance field to the One Smart Dollar community. When not working Sean and he wife are avid world travelers. He enjoys spending time with his daughter Colette and dog Charlie.
Latest posts by Sean Bryant (see all)