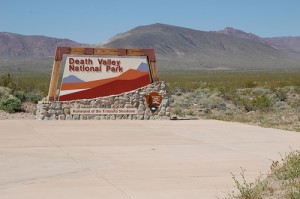 I can't believe that it's almost the middle of July already.  It seems like this summer is flying by.  It has been unbearably hot here in Denver (not nearly as bad as Death Valley) so I won't be disappointed when fall temperatures arrive.
With only a few more months until #FinCon13, I am getting pretty excited.  It will be good to see everyone from last year and also get the chance to meet all my blogging friends who did not make the trip to Denver.
My daughter is now a eight months old and my wife and I have had exactly one date night since she was born.  That was six months ago.  Now that my sister-in-law has moved to Denver we have a cheap (free) babysitter and we are taking advantage by going out to dinner tonight.  I love my daughter more than anything, but it's going to be nice to have a couple of hours just the wife and I.
Anyone else have any fun plans for the week?
Top Articles This Past Week
The Mythical Benefits of Buying a Home and the Case for Renting – PT Money
Paying Off Debt While Dealing With Debt Fatigue – Frugal Rules
Economize With Ecofriendly – Ready for Zero
25 Easy Ways for a Happier Day Right Now – Blonde & Balanced
Discover It Credit Card Review – Modest Money
The following two tabs change content below.
Sean Bryant
Sean Bryant created OneSmartDollar.com in 2011 to help pass along his knowledge of finance and economics to others. After graduating from the University of Iowa with a degree in economics he worked as a construction superintendent before jumping into the world of finance. Sean has worked on the trade desk for a commodities brokerage firm, he was a project manager for an investment research company and was a CDO analyst at a big bank. That being said he brings a good understanding of the finance field to the One Smart Dollar community. When not working Sean and he wife are avid world travelers. He enjoys spending time with his daughter Colette and dog Charlie.
Latest posts by Sean Bryant (see all)