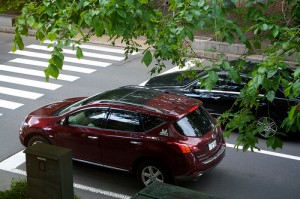 Last week I mentioned that in accommodating our growing family, my wife and I decided to sell one of our cars. We have started the process of looking for an SUV that will be big enough to carry a baby and our 100 pound dog. Before starting the car buying process, I need to decide if I am going to pay cash or finance the car. For me the decision is a pretty simple one.
Most people will tell you how carrying debt is a bad thing and you should be debt free as much as possible. While this is true for the most part, I don't buy into it 100 percent of the time. I have paid cash for every car that I have owned, but this time will be different. The reason is because I can make a profit on the deal.
We are looking to buy a mid-sized SUV and the cost will be somewhere in the $25,000 vicinity. Both my wife and I have excellent credit scores, so we qualify for the best rates. Currently almost all car manufacturers offer a 0 percent APR to qualified buyers. Outside of that, I have found quite a few credit unions that offer rates at 1.99 percent.
Take this for example, let's assume that I am going to borrow $25,000 at 1.99 percent over five years. After running these numbers through an amortization schedule calculator I figure that I would be paying $438.08 per month and my total interest paid over the five years would be $1,285.08.
Now to make this work I need to figure out what I am going to do with the $25,000 in cash that I have on hand. I could do one of two things. I could invest it in different
stocks and mutual funds
or I could place it in a long term CD. The stock market can be very volatile, so I'd rather go for the safe bet and place the money in a five year CD.  After doing some research through
BankRate.com
, I found five year CD rates for 1.85 percent at CIT Bank or 1.74 percent at
Ally Bank
.
Since I now know that I can invest my $25,000 in a five year CD and earn 1.85 percent, let's figure out how much interest I will have accrued at maturity. By using a compounded interest calculator, I figured out that I will earn $2,422.76 after five years. That means that instead of using the $25,000 to pay cash for a car, I would make a net profit of $1,137.68.
This is a good example of how you make a little extra cash in ways that you might not have thought possible. I realize that some people just don't want to take on any debt and that is completely fine. Normally I wouldn't either, but as long as you're not looking to buy a home in the next couple of years, taking on a little debt to make a profit isn't such a bad thing.
For those of you who are anti-debt is this something you would consider if you knew you'd make $1,000+?
Did you enjoy this article? If so sign up for our daily newsletter so you can stay on top of every personal finance topic we cover. Also check us out of Facebook, Twitter and Google+.
The following two tabs change content below.
Sean Bryant
Sean Bryant created OneSmartDollar.com in 2011 to help pass along his knowledge of finance and economics to others. After graduating from the University of Iowa with a degree in economics he worked as a construction superintendent before jumping into the world of finance. Sean has worked on the trade desk for a commodities brokerage firm, he was a project manager for an investment research company and was a CDO analyst at a big bank. That being said he brings a good understanding of the finance field to the One Smart Dollar community. When not working Sean and he wife are avid world travelers. He enjoys spending time with his daughter Colette and dog Charlie.
Latest posts by Sean Bryant (see all)