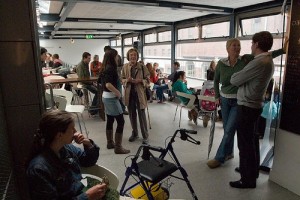 This series is to help you find a side hustle that will allow you to live life to the fullest.  Too many people complain about not having money, and when coached on earning money on the side they throw up excuses.  Many people are just too comfortable in their routine to start a side hustle, but some excuses need help being broken down.  Recently we talked about not having any ideas , testing it, and no time.  The last of the barriers people argue is that they simply have no money.
There are a lot of side hustles out there that can be done without needing much in the way of startup capital.  For instance, becoming a freelance writer all you really need to get going is a computer (and with all of the computers that can be used at the library free of charge, this too may not be an issue).  However, there are many other side hustles out there where you will need some equipment, some advertising, and need to pay for professional services (such as graphic design, legal services, and others).  There are a few ways to get around the issue of not having any money without turning to the banks for a loan.
Work from Home
Most side hustles will not require an extra space.  That is the point of a side hustle; it is something that you can do in your spare time, from home, in the evenings.  However, there may be times that you need some storage space, or additional space where you can work.  Instead of renting somewhere, clean out the garage or basement and work there.  You will be able to de-clutter your home and save money on space.
Barter or Trade
Sometimes you will need things that you simply cannot do yourself.  Rather than just shell out cash for these services, find a startup or someone else with a side hustle.  Chances are you can trade your services for theirs and you will both come out ahead.
Up-Front Contract
When you meet with clients who are interested in your services, pitch the idea of paying up front.  You can offer a pre-pay discount of 5-10% which will help you get money in your pocket sooner and allow you to perform your job more efficiently.  Clients will like the idea of saving money, and it will give you inspiration to get the job done in a timely manner.  Just be sure to have a signed contract to protect your back.
Utilize Social Networking
Facebook and Twitter are both free services.  Building your brand on these sites will take a while, but it can be done in just 30 minutes per day.  While not as immediately effective as paid advertising, they do have longer lasting effects.
Network
Personally I hate networking.  But that does not mean that it isn't effective.  Meeting with like minded people may only turn up a few client leads, but it will help you garner ideas.  During your networking meetings you may find people that are interested in becoming long-term partners.
Update as Needed
Most side hustles will not need business cards.  Likely you will not need a website.  Advertising is virtually unnecessary when you are getting started.  Paying for any of these things before you have time tested your business is just a waste of money.  As you go along, use word of mouth and reputation to gather clients.  When you find that you could benefit from one of these services, then invest the money (Which should now be flowing) into them.
If you have tested your idea, you should not have to worry about money.  If it is necessary, you can get a loan because you know your idea works and you will quickly be able to repay the loan.  But everyone needs to get started somewhere.  Using a little creativity, utilizing existing resources, and paying close attention to costs can get you started with minimal costs.  Remember that spending money on your business should be an investment; every dollar in should boost your cash flow by hundreds of dollars.  If it isn't, then you probably don't need to be investing the money.
The following two tabs change content below.
Scott Sery
Scott Sery is a native to Billings, Montana. Within an hour in nearly any direction he can be found fishing, hunting, backpacking, caving, and rock or ice climbing. With an extensive knowledge of the finance and insurance world, Scott loves to write personal finance articles. When not talking money, he enjoys passing on his knowledge of the back country, or how to live sustainably. You can learn more about Scott on his website
Sery Content Development
Latest posts by Scott Sery (see all)