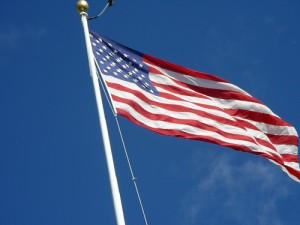 Although summer doesn't officially start until mid-June, most Americans treat Memorial Day weekend as their kick-off to summer fun. The national holiday gives everyone a nice long weekend, leading many families to take trips and plan big excursions. While going all out on Memorial Day plans may seem like a good idea to get your summer started on the right foot, it's also a good way to end up with serious debt problems by the time the leaves start to change colors.
To keep costs down this Memorial Day weekend, put some additional thoughts into your plans. Analyze your budget to find ways to reduce how much you plan on spending for three days of fun.
Traveling. If you plan to travel over the long weekend, consider adjusting your plans to keep things closer to home. Because airfare rates continue to rise, AAA reports many Americans are opting to drive to their destination instead of flying. In light of the recent unexpected drop in gas prices, which typically doesn't happen at this time of year right before summer, it's good idea to take a little road trip. When deciding on where to go, pick somewhere you can get to on one tank of gas. When you get there, consider taking a stroll or using public transit to get around.
Looking into local events. Many cities hold local events over the long weekend, often with free or discounted tickets for local residents. This could be a festival or fair, a concert or outdoor movie series, or even community events at your local parks. If you live near a lake or beach, you can even find summer-inspired events that can offer the same fun and relaxation of a getaway vacation. You can also check the local papers in your area or sign up for a daily deals service online, which will show you localized ideas in your area.
Planning the perfect party. If your Memorial Day plans involve a fun BBQ or pool party, break out the grill and bring out the swimsuits. Before sending out the invites, look at your party budget to make sure you're not going overboard with costs. Grilling can be expensive, especially depending on what you decide to cook. Grilling steak or whole chickens makes for an outstanding party, but it's also likely to leave you broke. Find food items that fit your budget. If you don't want to put rib-eye steaks or top-shelf drinks on the menu, consider making the party BYOB. Ask your guests to bring side dishes and dessert to keep your costs down. More than likely, they'll feel great by contributing to the celebration.
If you follow this simple tips than you will be able to get out and enjoy the weather and the holiday with friends and family while still staying within your budget.
Connie Solidad has been writing about finances and debt consolidation for years. She's an expert in the industry and writes about credit counseling and debt management options. When Connie is not working, she loves playing with her two dogs in Tampa, Florida. To learn more about debt management refer to ConsolidatedCredit.org.
The following two tabs change content below.
Sean Bryant
Sean Bryant created OneSmartDollar.com in 2011 to help pass along his knowledge of finance and economics to others. After graduating from the University of Iowa with a degree in economics he worked as a construction superintendent before jumping into the world of finance. Sean has worked on the trade desk for a commodities brokerage firm, he was a project manager for an investment research company and was a CDO analyst at a big bank. That being said he brings a good understanding of the finance field to the One Smart Dollar community. When not working Sean and he wife are avid world travelers. He enjoys spending time with his daughter Colette and dog Charlie.
Latest posts by Sean Bryant (see all)