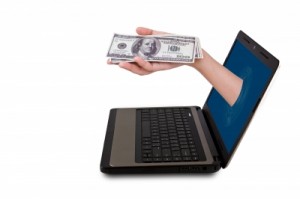 Today's financial climate can put some hardships on a persons budget. Because of this, we are always looking for different ways to save money. It is possible to save some of that hard-earned cash when selecting your high speed Internet service. To get some extra cash in your pocket, check out these money-saving tips from Blake Sanders of Internet provider comparison site, Broadband Expert.
Teaser Rates
The initial monthly price for service may only last a few months. Set up a spreadsheet for the entire length of the contract on a monthly basis. Fill in every month with the final monthly costs. If you get a price of $10 a month for the first three months, fill in that amount for the 1st three months. Then enter what they quote you for the next months until the end of your contract.
Teaser rates may only last 3 to 6 months. By looking at the total cost, you may get a surprise. Do this for all of the different providers and see what the total cost per month is over the full length of each potential contract.
Check the Rebate Terms
You may have to pay for a modem from the ISP and then turn in a rebate form. Rebates from 50 to 100 percent of the price paid are common.
Keep all of your packaging as you may have to send in pieces of it to claim the rebate. Check the ISPs timing, which can be as short as a week from when you receive the modem.
A very high percentage of rebates are never processed (nearly 85 percent). Always make sure there is an available copy of the rules before ever agreeing to purchase your service provider's modem.
For those of us that live in a complex or gated community, check the office when you are expecting the modem to arrive. An office that fails to alert you of the package in a timely manner, may wind up costing you the rebate. Most rebates should be received at the address by the expiration date, not the postal date.
Follow the rebate instructions carefully. It may be a good idea to read them thoroughly. Use overnight or 2-day delivery to make sure the rebate arrives well before the deadline date if you are cutting it close. Get a delivery receipt, especially if you are expecting over a hundred dollars.
Compare all Providers in Your Area
Do your homework and check all the IPSs that are to be had in your neighborhood. You can use search services that will do the work for you at no cost. One such service is the Internet service checker at Broadband Expert, which will compare ISPs in your local area. You can save a lot of time with such tools. No sense running around the web and comparing all the services' information.
Buy the Modem Yourself
Most Internet service providers are able to supply a modem that is compatible with your service. Look to see if you can get one of these modems much cheaper online.
You may pay considerably less than your ISP charges, especially if you are renting it from them. Online auction sites are another source. There are a ton of these modems just for the taking.
Ask your friends. They may have an old modem if they have changed providers. You might get one for no cost.
Install It Yourself or Ask Them to Do It For Free
If your Internet Service Provider wants to charge you, ask them to waive the fee. In order to gain your business, they will more than likely accomodate you.
Some provide a self-install kit to avoid the installation costs. Check to see if they charge you for a modem.
If you rent an apartment, the inside wiring is most likely already in place, so you will not need a service tech to install the equipment. If you have a house and want additional outlets, try doing it yourself if you can. Finding a friend that can do it may also save some money.
The ISP may have a flat fee if you need extensive wiring. The idea is to cover your needs for free or a minimal cost.
Select the Proper Speed Plan for Your Use
Watching a lot of video or downloading and uploading large work files may require a faster service than browsing, email and social media does. If you have a laptop, do this test:
A friend may have the same ISP and service you are considering. If so, go transfer some large files and stream some video. If it works, get that package.
Handy speed guide:
3-5 Mbps – adequate standard video
5-10 Mbps – suitable for HD video at 720p
10-12 Mbps –good for HD 1080p video
12+ Mbps – 3D HD video
30+ Mbps – Bandwidth needed for a multi-person, multi-device home or office, where many people will be browsing, streaming, and downloading simultaneously.
Alternatively, try a speed lower than the above chart; upgrade if you are not happy with the outcome. Many times you will see better speeds than the advertised service speed, which can save you some money.
Before You Sign
Before you sign an Internet contract, make sure you get it all in writing. Whatever an enthusiastic salesperson promises may be considerably different from what you actually get. Once you get a written quote, save it. Also, get an electronic copy you can easily send via email to your provider if needed in the future for disputes.
Billing Day Arrives
Immediately open your bill as soon as you get it. Review all of the charges and look at the explanations usually included on the back of the bill's pages.
Your bill will be more than what you were told, as there are several other charges like taxes and fees. Look closely at your bill and you will see these taxes and additional items added to your bill. There is rarely anything you can do about some of these additional charges, however, you should be aware of them. You will see federal and FCC charges and also state and even local charges on your bill, depending on what your state and city charge.
Make sure you see the right pricing for the service you ordered. If you see something different, immediately call your ISP and have them set the cost straight. Get the name and ID number of the person handling your call, as you may need to identify them in a future call.
Insist on having the bill corrected immediately and get transferred to a supervisor or manager, if necessary. They may tell you to pay the bill and they will credit you on the next billing cycle. Make sure this happens!
Checking your bill every month for discrepancies is highly recommended. Ensure the bill is correct, especially if you have had a modification applied in the previous bill. Sometimes a change or correction will set off a computer, which you'll find will suddenly charge you the regular rate and not the teaser or special rate you should be getting.
After Service Commences
Immediately call and report every service interruption. This also goes for when you find a problem using your connection. Keep a record of the start of the problem, a concise description of the problem, and the time the trouble was resolved. Take notes of whom you talked with, what was discussed and the time of the call.
When the trouble is corrected, call your ISP and have a service representative make a mention in your records of the trouble caused and the time it was corrected. Also, request a credit for the loss of service.
Keep thorough records on every problem. Each time you call to report another trouble or service interruption, mention other times this has happened or "I'm not able to work and it is costing me money." Be sure your claims are correct and true. The better notes you have the greater the probability you will be able to get a free month or two, or even other allowances.
Contract Expiration
When your contract expires, ask your provider to see if they have any special deals. Threaten to go to another provider if they say no or say deals are only available for new customers. Grant them an opportunity to improve your package. Be sure to have on hand quotes from other Internet providers. Try to get them to give you a better price.
Change to a more cost-effective ISP if they will not give you a deal. You may make that representative think twice before losing another customer.
The above article is composed and edited by C.Jones.
The following two tabs change content below.
Sean Bryant
Sean Bryant created OneSmartDollar.com in 2011 to help pass along his knowledge of finance and economics to others. After graduating from the University of Iowa with a degree in economics he worked as a construction superintendent before jumping into the world of finance. Sean has worked on the trade desk for a commodities brokerage firm, he was a project manager for an investment research company and was a CDO analyst at a big bank. That being said he brings a good understanding of the finance field to the One Smart Dollar community. When not working Sean and his wife are avid world travelers. He enjoys spending time with his two kids and dog Charlie.
Latest posts by Sean Bryant (see all)