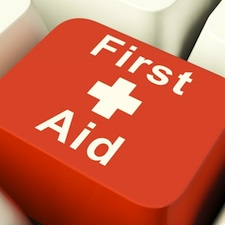 Medical expenses are always going up.  And they are going up even faster than the rate of inflation (about 5.5% as opposed to 3%).  This not only means that health insurers are required to pay more, it also means that insurance deductibles are going up.  Most people just assume that they must pay their insurance deductibles out of pocket, and have no choice of the matter.  But there are ways to get around paying the full amount.  Many people save on taxes with the use of a health savings account or HSA.
There are two ways a person can deduct their medical expenses off their taxes.  For those who have significant health problems, medical expenses are deductible if they total more than 7.5% of a person's income (although this will be changing to 10% soon with the new Obamacare taxes that are coming down the line).  The other way to make sure you are maximizing your taxes is to use a health savings plan.
There are two different types of HSA's.  For those who do not have health benefits through work, they can purchase a high deductible health plan (HDHP).   These are plans that have a deductible of over $1,200 ($2,400 for families).  An individual can put up to $3,100 ($6,250 for families) into these plans per year, and it is all deductible.  Setting one up is as easy as setting up a bank account.  Most banks will offer them as plans, and to set one up simply call your bank and make an appointment with a personal banker.  The caveat is that in order to make a deposit you must have the banker initiate it.  Since there is an annual limit, they do not want you making your own deposits so nothing has to be backed out at year end.
For those who have insurance through their employer, they can still set up a plan.  Most employers that offer insurance offer a cafeteria plan, or
flexible savings accounts
(FSA's).   The plans can be set up to be funded directly from a person's paycheck before taxes are taken out (you will need to talk to HR to find out if your employer offers one, and when the enrollment period is).  Since most employer sponsored plans have a lower deductible, these plans only allow a person to put in a maximum of $2,500 per year.  And at the end of the year if it has not been used to pay for qualifying medical expenses, the employee forfeits the money.
Regardless of what health plan you have, chances are you are eligible for one of these HSA's.  If you have significant medical expenses, you can still use one of these plans and still deduct the expenses if they are over 7.5% (10% soon) of your income (naturally, there is no double-dipping allowed).  If you have not looked into a health savings plan, check it out now.  You might be able to maximize your tax return.
The following two tabs change content below.
Scott Sery
Scott Sery is a native to Billings, Montana. Within an hour in nearly any direction he can be found fishing, hunting, backpacking, caving, and rock or ice climbing. With an extensive knowledge of the finance and insurance world, Scott loves to write personal finance articles. When not talking money, he enjoys passing on his knowledge of the back country, or how to live sustainably. You can learn more about Scott on his website
Sery Content Development
Latest posts by Scott Sery (see all)