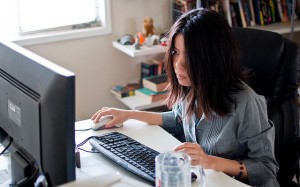 The changing face of the economy has brought about many new things. An increase in entrepreneurship, an over-educated working class, and a shift in gender dynamics: the explosion of women breadwinners. While these are very exciting times, the shifts in roles can affect our relationships in ways we may not be prepared to deal with.
Many women in my family are the breadwinners, and for a variety of reasons. Some of it has to do with education, field of work, unemployment, or health related issues. I find myself in a similar situation as my partner is a musician, with a fluctuating income month to month. On the other hand, I work a steady full-time job, and also side hustle every chance I get. It is hard to juggle conflicting schedules, sporadic income, and house chores, but here are some tips to make it work as a woman breadwinner.
Work As a Team
When one member of a relationship spends more time making money, there should be a balance in the household chores that reflects this. From talking with other women breadwinners, I've realized that gender norms are still prevalent in other areas of the relationship. Some women breadwinners are still responsible for the majority of cooking and cleaning in the household, while still bringing in most of the income. Not all women want to bring home the bacon and then have to cook it too. It is important to discuss the distribution of responsibilities and divide proportionately in relation to time and income.
Money Doesn't Always Equal Power
In most cases, money equals power, but this can be problematic if it's applied to relationships. The partner making more money shouldn't dictate the other's spending. Just because someone is not bringing in as much money doesn't mean that they lose their say in the relationship or lose value as a person. Remember, money is a tool to enhance your relationship, not control it.
Fair or Equal?
For the longest time, my partner and I split everything in half as we wanted to be financial equals. It made sense to us and we didn't question it. However, we recently decided that since I am making more money and spending more time away from home, it makes more sense for me to pay 60% of the rent.
As part of this agreement, he will be taking on more of the chores and cooking as I spend more hours per week working. We want to feel equal in all aspects of our relationship, but we have accepted that this new agreement is more realistic for us, and that it does not put either one of us above the other. We contribute in the ways we can and support each other. Each couple has to come up with a plan that values their time and resources and works for them.
Communicate & Adapt
Having a woman breadwinner as a partner can be hard on some men. It might be an issue of ego, or pride. For example, a male friend of mine shared his feelings about his relationship with his more successful wife. He felt like he wasn't needed, and the insecurity caused friction in the relationship. Conversely, I've heard from women breadwinners who feel resentful because their partners weren't picking up the slack around the house and they were burdened with all the household chores.
In addition, some women may feel disappointed that their partner can't support them, considering this is a more traditional gender dynamic (a la Prince Charming). On the other hand, some women may feel guilty for making more money than their partners and feel as if they can't celebrate their success.
To avoid these issues, couples need to communicate about their needs, shared goals, and their financial situation. Couples in nontraditional financial situations need to use a nontraditional approach to adapt, and that can't be done if it is not being talked about.
In short, communication is key when it comes to love and money. For some women, being the breadwinner is temporary, while for others it might be permanent. At some point, the roles might reverse too. Relationships change, jobs change, and financial situations change, so it's important to continue to evolve together.
The following two tabs change content below.
Melanie Lockert
Melanie Lockert blogs about breaking up with debt at
DearDebt.com
and invites others to write breakup letters to their debt as well. She's accumulated a total of $81k in student loan debt between two degrees. Currently she puts more than 50% of her income towards debt, while living a frugal, fun life. Melanie enjoys travel, art, music, adventure, and of course, personal finance.
Latest posts by Melanie Lockert (see all)