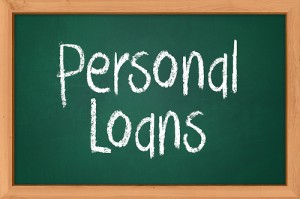 There comes a time in most people's lives where they need some money.  For many, they turn to the bank and apply for a loan.  There are times, however, when the banks are not the most desirable source of a loan.  Whether it is because of poor credit, undesirable interest rates, or a whole host of other situations, many people turn to their families for financial help.  While family can be a great financial backup, great care must be taken when lending and borrowing money within the family.
As the Borrower
If you are looking to your family as the source of your loan, you must approach the topic as though you were asking for a loan from the bank.  Make sure you have all your paperwork in order, and be transparent with the person you are requesting the loan from.  Before you even begin the subject of a loan be prepared to negotiate on the repayment plan, and be willing to pay the lender interest.  Most importantly, be willing to accept "no" for an answer without any grudges or hard feelings.
As the Lender
Despite your familial bond, your first obligation is to take care of your own financial needs.   Make sure whoever is requesting the loan has the means to repay it.  If they have been flaky in the past, do not assume they will suddenly change their ways.  Along those lines it may be tempting to just go with an oral contract of sorts.  Instead, for peace of mind of all involved, draw up some paperwork that has a written repayment plan in it.  The hardest part of loaning money to family members is the feeling of power that comes with it.  You will feel like they owe you, or are beneath you.  Nothing has changed with the relationship.  Finally, just like when investing, be prepared to lose your investment.  Never loan more than you cannot lose if it is not repaid.
There are some things to be aware of before making any sort of loan, to family or otherwise.  Most importantly is to make sure your loan is not viewed by the IRS as a gift.  The gift tax exclusion for 2013 is a $14,000 (per recipient) yearly exclusion and $5.25 million (per gifter).  If your loan falls under this amount, there shouldn't be any problems.  However, if you are setting up a larger loan, you will want good documentation, perhaps drawn up by an attorney, to avoid any hassles with the IRS.
Along the lines of having proper paperwork in order is receiving interest payments.  Any interest you receive from a loan is considered taxable income to you.  Now you might be tempted to just charge 0% interest, but the IRS considers a no interest loan to be a gift rather than a loan.  While there are ways to get around charging interest with some fancy accounting, it is best to just remember you will most likely be on the hook for taxes paid on the interest.
Another important aspect of lending is what happens if the borrower dies.  If the loan is forgiven it can become taxable income to the borrower's heirs.  There are many little nuances, so if the loan is large and the time period extends more than just a few years, make sure to have an attorney draft some loan paperwork for you.
When you are in tough times it might seem like reaching out to family is an easy solution.  Unfortunately, it can be a huge strain on the relationship.  And with tax laws the way they are, and all the implications that go into lending and borrowing, you might be better off just going with a bank loan if you are able.  If the loan is done correctly, however, it can help strengthen the bond between family members, and help the borrower to become more financially independent in the long run.
Have any of you taken a loan or borrowed money to a family member? How was your experience?
The following two tabs change content below.
Scott Sery
Scott Sery is a native to Billings, Montana. Within an hour in nearly any direction he can be found fishing, hunting, backpacking, caving, and rock or ice climbing. With an extensive knowledge of the finance and insurance world, Scott loves to write personal finance articles. When not talking money, he enjoys passing on his knowledge of the back country, or how to live sustainably. You can learn more about Scott on his website
Sery Content Development
Latest posts by Scott Sery (see all)