Homeowners and Renters Have New Options
Insurance, using the traditional model, has gotten a bad rap in recent years. These policies, once designed to protect us with a promise to indemnify (a fancy term simply meaning, "make whole"), have become cumbersome with claims being denied for seemingly no reason. Many people have found that insurance is not something we want to discuss unless we're complaining.
Lemonade Insurance seeks to change that. They even go as far as saying that their aim is to make insurance delightful. How do you go from a product that most people have developed a bad taste for, and take it all the way to delightful? By creating a product that turns the industry on its head.
Have I piqued your curiosity? Continue reading this Lemonade Insurance review to learn more.
How the New Lemonade Process Works
The basic functioning of Lemonade Insurance is the same as other insurance products: people pay premiums, and if they have a loss, they file a claim to recoup at least a portion of their losses. That's about where the similarities end.
Lemonade is based on a P2P, or person to person, model. Insureds are put into peer groups. Each group pays their premiums into a large pool of money. If anyone in that group experiences a loss that pool is used to pay their claim. Currently, you are able to get Lemonade homeowners insurance, Lemonade renters insurance, and Lemonade condo insurance, if you live in one of the states where they are licensed.
Traditional insurance companies keep their costs low by denying claims, or at least finding the least amount that they can pay out. Lemonade cuts costs by minimizing overhead, and relying on AI and technology to do most of the jobs that were once provided by costly employees.
The result: premiums are kept to a minimum and claims actually get paid out. But there's more to the company that is resulting in people flocking to this new insurance company.
Why People Love Lemonade
Lemonade Insurance has a few things going for it that most other insurances do not. It all starts with the ease of being insured.
Ease of Process
When you first go to the Lemonade homepage, you are met with a crisp white and pink motif with a large pink button to get you started. You simply walk through the easy to understand steps, and at the end, Maya, the Lemonade AI bot, gets you an instant quote: renters insurance starts at $5 per month and homeowners insurance at $25 per month; prices that are quite a bit lower than other companies.
Low Premiums
Those low premiums are encouraging insureds to switch from their traditional companies. Even if you have valuables that you want to add on to the policy (cameras, instruments, jewelry, and a handful of other items), you can instantly tack them onto your policy, and see how much you can expect to pay for the policy.
Easy Claims
When it comes time to file a claim, there are no adjusters that come to your home to inspect the damage. There are no drawn out claims processes. In most cases, you simply upload a video that explains what has happened. Some policies are even offered as a zero everything policies. That means zero deductibles; even if your $100 laptop is stolen, you can have it replaced without worry.
Low Administration Costs
Lemonade changes the insurance model around by minimizing the incentive for the company to get rich. Out of all premiums collected, 20% come off the top to cover expenses. The rest goes into that pool of money that can be used to pay claims. But wait, there's more!
Corporate Social Responsibility
People are flocking to companies that engage in corporate social responsibility, or CSR. Simply put: companies that give back. Most insurance companies seek to have an abundance of leftover money that they can use to, for all intents and purposes, get rich off of. That leftover money is used to pay bonuses to executives and grow the wealth of the company.
Lemonade Insurance is run off of those 20% fees, the rest of the money pays claims, and anything leftover at the end of the fiscal year is donated to the charity of your peer group's choice. The incentive to not file frivolous claims comes for the idea that more money will go to your charity if you don't. Lemonade is a certified B corporation, that is, one that is dedicated to doing the most social good possible.
The Few Downsides to Lemonade
As you're reading my Lemonade Insurance review, you may be thinking it's too good to be true, right? As with everything, there are a few downsides. Fortunately, they are quite minimal.
Not Available Everywhere
The biggest pitfall: there are only 13 states where you can get this insurance, with a few more where only renters, condo, or coop insurance are offered. These states include:
Lemonade Renters, Condo, and Homeowners Insurance
New York
California
Illinois
New Jersey
Nevada
Georgia
Pennsylvania
Maryland
Arizona
Michigan
Connecticut
Indiana
Ohio
Wisconsin
Oregon
District of Columbia
Lemonade Renters and Condo Insurance
Lemonade Renters Insurance
No Live Support
Keeping costs low means relying a lot on technology and AI that replaces people. That also means no human around to answer questions that AI is unable to understand.
New Company
As with any company, there is a "trial" period to ensure they remain viable. Lemonade was founded in 2015. With only a few years will they be around for the long term? Will they be financially fit enough if there are a surplus of claims on any given year?
Making Insurance Delightful
Modern-day insurance has turned a lot of people off to the service. Lemonade is turning the industry on its head and making it a delight to insure your possessions.
The company has seen good success in the first few years of operation, and it appears that their model is gaining a lot of traction and people are flocking to using them instead of the traditional insurance model.
Socially Responsible Insurance from Lemonade
Lemonade Insurance offers renters and homeowners insurance with zero deductibles and zero rate hikes. Get started today!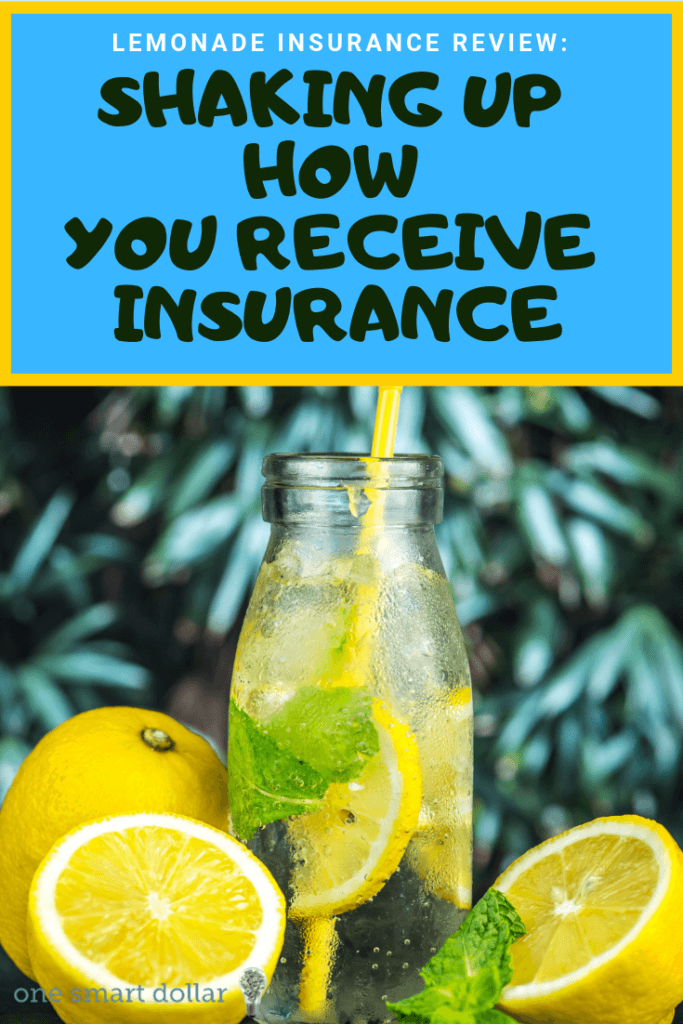 The following two tabs change content below.
Scott Sery
Scott Sery is a native to Billings, Montana. Within an hour in nearly any direction he can be found fishing, hunting, backpacking, caving, and rock or ice climbing. With an extensive knowledge of the finance and insurance world, Scott loves to write personal finance articles. When not talking money, he enjoys passing on his knowledge of the back country, or how to live sustainably. You can learn more about Scott on his website
Sery Content Development
Latest posts by Scott Sery (see all)