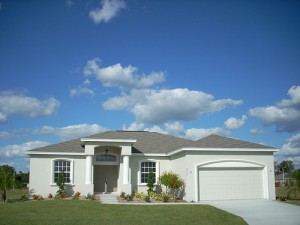 If you're looking for a mortgage, you're probably overwhelmed by the complexity and the variety of the lending system. The process can be overwhelming, but it shouldn't have to be. Use this article as a guide to help you pick the mortgage that's right for you:
Open versus Closed Mortgages
Open-end mortgages are the more flexible of the two options. They can be paid off at any time without incurring penalty. Terms of open mortgages typically range from six months to one year for fixed rates, or three to five years for variable rates.
Closed-end mortgages are more restrictive in their terms. While you'll be able to pay an annual prepayment on your principle, you will not be able to pay off your mortgage early without incurring penalty. Terms can range anywhere from six months to ten years.
Which Should You Choose?
The average homeowner generally chooses a closed-end mortgage, as it offers lower interest rates than an open-end mortgage. However, if you're thinking about relocating or selling your home within the next year or two, a more flexible, open-end mortgage may be right for you. Open-end mortgages are also a good option for people who expect to be able to pay off their mortgage quickly as a result of an inheritance, work bonus, insurance claim, divorce settlement, etc.
Fixed versus Variable Rate Mortgages
Fixed rate mortgages are exactly as they sound: your mortgage rates will remain stable over the current term of your mortgage.
Variable rate mortgages, on the other hand, fluctuate according to the overnight rate set by the Bank of Canada about every six weeks. This means you could see increases or decreases in your monthly mortgage interest rates depending on the overnight rate and the bank's prime lending rate.
Which Should You Choose?
For those who cannot financially handle mortgage rate spikes or simply want peace of mind, fixed rate mortgages are a good option because you'll know exactly how much you'll be paying each month. However, variable rate mortgages are currently lower than fixed mortgage rates, and are expected to stay that way in the near future, meaning that you could see big savings in the amount of interest you pay over the next couple years. And, you can always convert a variable mortgage to a fixed mortgage later on if rates increase dramatically.
Choosing Your Mortgage Term
Your mortgage term is the number of months or years you'll pay a specified interest rate. It is not to be confused with amortization, which is the number of years it will take to pay off your mortgage in full.
Short-term mortgages typically last two years or less and are a good option for homeowners who believe rates will drop at the time of renewal or who expect to be in a better financial position in the future to refinance their mortgage. Long-term mortgages, especially fixed-rate long-term mortgages, are desirable when current rates are low and you want to lock into that rate for the long haul.
The following two tabs change content below.
Sean Bryant
Sean Bryant created OneSmartDollar.com in 2011 to help pass along his knowledge of finance and economics to others. After graduating from the University of Iowa with a degree in economics he worked as a construction superintendent before jumping into the world of finance. Sean has worked on the trade desk for a commodities brokerage firm, he was a project manager for an investment research company and was a CDO analyst at a big bank. That being said he brings a good understanding of the finance field to the One Smart Dollar community. When not working Sean and he wife are avid world travelers. He enjoys spending time with his daughter Colette and dog Charlie.
Latest posts by Sean Bryant (see all)