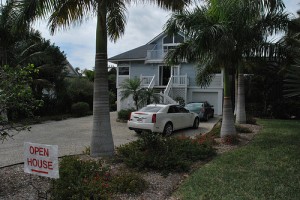 One of the leading causes of the great recession was the burst of the housing bubble.  From around 2001 until 2006 housing prices climbed rapidly.  Banks were not as tightly regulated and they were handing out loans to many people who really could not afford the payments.  These people were buying houses that had inflated prices because the seller could demand such a premium.  The market was getting out of hand, and when it finally became unsustainable, it took the entire economy down with it.  The recession officially ended in June 2009, since then a slow and steady climb has taken place and it appears to be picking up speed.
Many economists obtain data about the housing market from the S&P/Case-Shiller 20 Home Price Index.  This index is a report of 20 cities, and the latest data (from January 2013) shows that prices increased in all areas.  Even Las Vegas, one of the hardest hit areas of the country, showed an annualized gain of over 15%.  From January 2012 to January 2013 housing prices increased an average of 8.1% nationwide, the largest and fasted growth since the summer of 2006, just before the collapse.  While home prices are still only where they were in August of 2003, nearly 30% off their highs, this increase in home prices is not limited to the United States.  In Australia there was an 82% increase in Heritage home loan applications this past January.  The UK is also seeing a jump in home prices with homes increasing in value 2.8% from January 2013 to February 2013.  The recession did not just hit the US, and the recovery is not just a US recovery.
Interest rates for home loans are at record lows.  The Federal Reserve System, the group in charge of setting interest rates, has slashed rates to where they are now, near 0%.  Chairman Ben Bernanke has indicated the rates will stay low through 2014, so those looking to buy should not be too worried about the rates going back up soon.  But is now the right time to buy?
Rates are low; the only direction they can go is up.  Housing prices are still as low as they were 10 years ago, but the reports are showing that is rapidly changing.  Housing inventory is 20% less than it was last year at this time, and realtors are saying that homes they list are moving quickly.  The market is rapidly turning from a buyer's market to a seller's market.
But just because there are good deals out there does not mean it is a good idea to accumulate more debt.  If you are happy with where you are living, stay put.  If you have a lot of other debt that you are trying to wipe out, stay where you are.  If you simply cannot afford a house payment at this point in time, don't take on a house payment.
The prices for houses are rising quickly.  The cost of loans is staying low.  Supply is dwindling, demand is rising, and economics 101 teaches us that the price will keep going up.  If you have been looking into home ownership, now is the time to pursue that goal so you can get a good deal on your house, and build your equity through rapidly increasing property values.
Are you planning on purchasing real estate now that the market has started turning around?
The following two tabs change content below.
Scott Sery
Scott Sery is a native to Billings, Montana. Within an hour in nearly any direction he can be found fishing, hunting, backpacking, caving, and rock or ice climbing. With an extensive knowledge of the finance and insurance world, Scott loves to write personal finance articles. When not talking money, he enjoys passing on his knowledge of the back country, or how to live sustainably. You can learn more about Scott on his website
Sery Content Development
Latest posts by Scott Sery (see all)