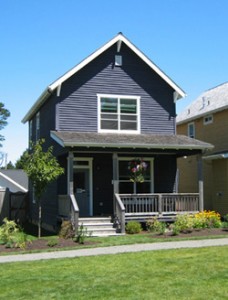 From Donald Trump to the Donald Bren, some of the world's richest people have made their fortunes from real estate investments. Land is one of the most scarce commodities on the planet. There are synthetic substitutes for many metals and alternatives to petrol and coal, but land resources are limited. In an over-crowded world, property investments are bound to reap rich dividends.
Investing in real estate, however, can be intimidating for most people. Not only do you need significant capital to start investing, the legal framework around buying and selling of property is quite complex. With the right guidance, however, property investments can be wildly lucrative, much more so than stocks and bonds. Anyone looking to buy investment property can also use companies such as National Homebuyers Investments, who have lots of properties below market value, saving a lot of time when it comes to searching around
Why Invest in Real Estate?
Property prices seldom stay stable. Barring a few anomalous periods of economic recession (such as the 2008 Recession), property prices tend to increase every year, often exponentially. This price increase is felt more in less-dense areas experiencing development boom than in heavily populated metros.
Another reason for investing is monthly returns in the form of rentals. If you invest wisely, you can usually cover the home loan payment through rental earnings itself.
Property is also something that is passed down from one generation to the next. The capital growth in property over a generation can be very significant.
What are the Costs Associated With Investing in Real Estate?
There are two types of costs associated with property investment:
Fixed: These include the down payment, bank fees, stamp duty, legal fees, and mortgage insurance fees. These have to be paid only once and are fixed.
Ongoing: This includes annual insurance payments, payments for land tax, local governing body tax, and loan repayments, utilities and repairs. Of these, monthly loan repayments are the most important. The higher your fixed deposit amount and the better your credit score, the lower the loan payments.
How to Find Good Investment Property?
Property values are fickle and subject to market economics. While there is much more stability in property markets than say, in stocks and equities, one must be aware of prevailing market conditions before making any investments.
Having said that, there is no sure-shot formula to success in property markets. One must understand the local market and buyer sentiment before making an investment decision. Property values are directly related to strength of the local economy. In times of positive market sentiment, prices go up. In times of recession, prices go down because of decreased demand.
The biggest factor in successful property investments is location. Prime locations in densely populated, upmarket areas tend to attract the highest prices. Proximity to prime commercial areas, schools, airports, libraries, parks, and lifestyle facilities (bars, restaurants, etc.) all determine property values. Access to natural attractions such as beaches, hills or wooded areas is also very desirable. Presence of upmarket homes and affluent residents also affects property prices.
Before making any investment decision, it is crucial that you thoroughly understand the local market. Research not just the property itself, but also its surroundings. Are there schools nearby? Is there easy access to a par or a beach? How congested are the nearby roads? What is the quality of other houses in the neighbourhood? How far is the nearest shopping center? Answering all these questions will help you decide if a property is right for investment.
Closing Words
Investing in a property is a high-reward, low-risk affair. Over a longer period of time, property values invariably go up, which mitigates any risk. With easy access to credit, property is one of the most lucrative investments you can make.
If you would like more information on investing in property click here to visit National Homebuyers Investments
The following two tabs change content below.
Sean Bryant
Sean Bryant created OneSmartDollar.com in 2011 to help pass along his knowledge of finance and economics to others. After graduating from the University of Iowa with a degree in economics he worked as a construction superintendent before jumping into the world of finance. Sean has worked on the trade desk for a commodities brokerage firm, he was a project manager for an investment research company and was a CDO analyst at a big bank. That being said he brings a good understanding of the finance field to the One Smart Dollar community. When not working Sean and his wife are avid world travelers. He enjoys spending time with his two kids and dog Charlie.
Latest posts by Sean Bryant (see all)