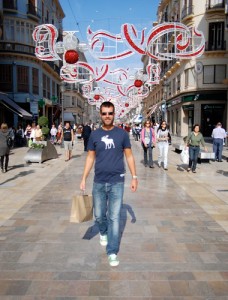 Tis the season to shop. Unfortunately careless shopping, both online and in the real world, can result in identity theft. Vigilant efforts to safeguard your private information is essential, especially this time of year when spending is on the rise and identity thieves are on the prowl.  However, a new study reveals consumers are not doing enough to protect themselves.
The national study recently commissioned  by Experian's ProtectMyID®, surveyed more than 2,000 consumers about their perceptions and activities related to identity theft. The results revealed consumers remain at high risk for identity theft, failing to practice even simple safeguards.  Ninety-three percent recognized identity theft is a growing problem yet 61 percent feel it would not be very difficult for a person to steal their identity. In addition,  67 percent are concerned that identity theft will affect them in the future.
The survey clearly shows that, while people are more aware and concerned about identity theft, they are not doing what they should to stay protected, especially when it comes to online activities. Moreover, while consumers don't want to become victims,  they continue to put themselves in danger.
While 89 percent of online U.S. adults say they take steps to secure their digital information, more than half (55 percent) don't always check to see if a website is secure before shopping online, and 63 percent of adults who have online accounts don't use a unique password for each of their accounts.
Here are some simple steps you can take to help thwart identity thieves from gaining access to your information and accounts this holiday shopping season:
Protect Your Digital Devices – More than two in five of those who own a smartphone (43 percent) report they rarely or never use a password to unlock their smartphone.
Set up a password to unlock your phone in the event you lose or have your phone stolen when out in crowded shopping malls.
Site vs. Link – When shopping online, make sure to go directly to a site to shop rather than follow a link from another site.
Shop Securely – Online shopping should only happen on secure Wi-Fi networks – only use a protected network you can trust rather than a public one you can access at the local coffeehouse, etc.
Streamline your wallet – Before heading to the mall, leave anything you don't need, such as your Social Security card (you should never carry it in your wallet), your library or wholesale club card, and excess credit cards at home. Only take the credit cards you know you will use.
Use Common Sense – Never leave packages, briefcases, purses, luggage, or other types of bags in plain view inside your car. If you must leave something in your car, conceal it in the trunk, and place it there before you arrive at the mall parking lot.
Don't sign up for store credit cards at the checkout counter. Ask to fill it out in privacy away from the cash register. Completing a credit application in a public place potentially exposes identifying information to prying eyes.
Keep an eye on your credit report. By monitoring your credit, you stand a better chance of catching fraud quickly.
Protecting your identity is every bit as important as crossing every name off your shopping list. Take steps to ensure you do both this holiday season.
Becky Frost is senior manager of consumer education for Experian's ProtectMyID.
The following two tabs change content below.
Sean Bryant
Sean Bryant created OneSmartDollar.com in 2011 to help pass along his knowledge of finance and economics to others. After graduating from the University of Iowa with a degree in economics he worked as a construction superintendent before jumping into the world of finance. Sean has worked on the trade desk for a commodities brokerage firm, he was a project manager for an investment research company and was a CDO analyst at a big bank. That being said he brings a good understanding of the finance field to the One Smart Dollar community. When not working Sean and he wife are avid world travelers. He enjoys spending time with his daughter Colette and dog Charlie.
Latest posts by Sean Bryant (see all)